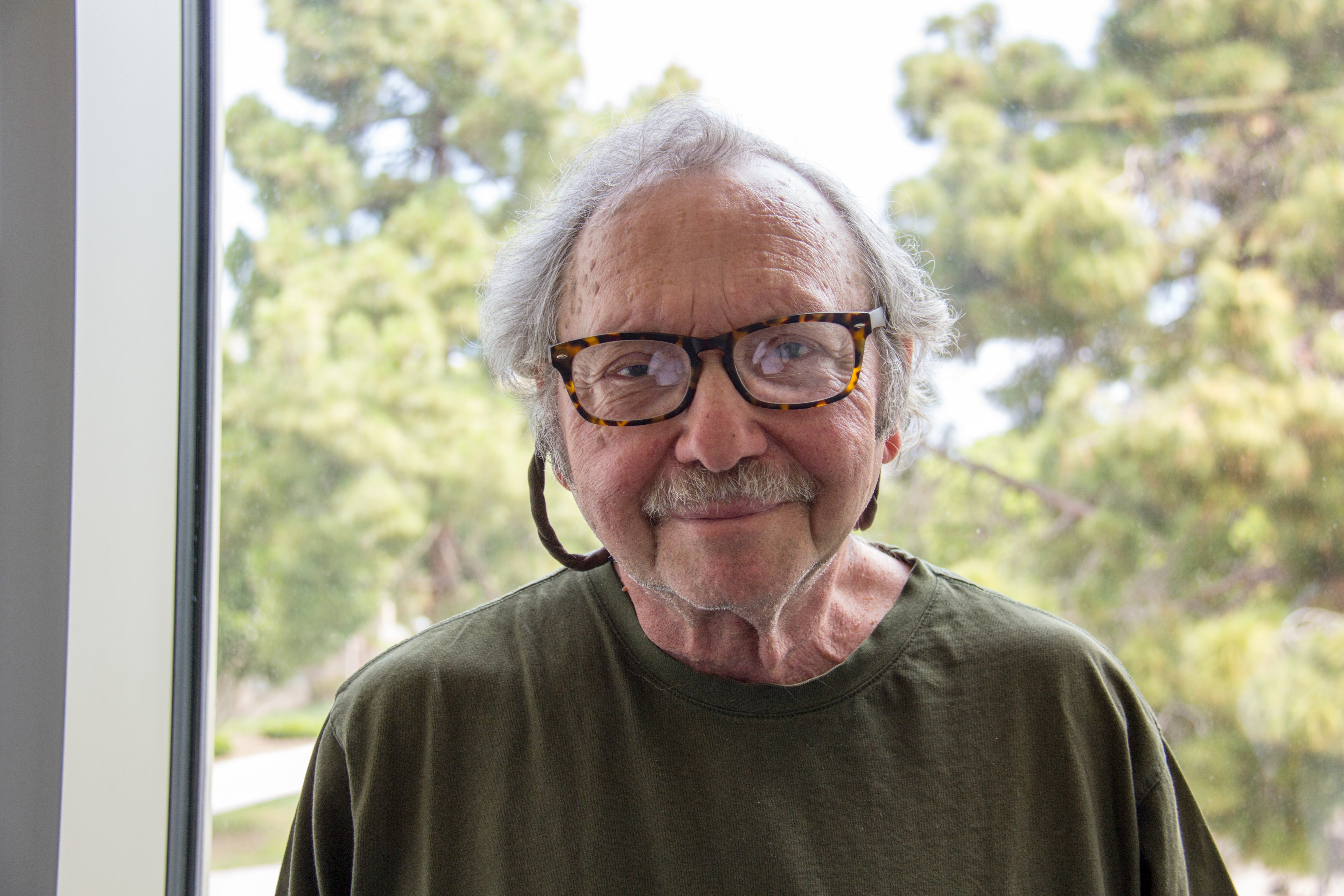 Allen Cohen, a retired UCSB librarian, is an active member of the Santa Barbara literary and arts scene. He avidly reads, borrows, and collects books; attends concerts and plays; takes classes on chess, Shakespeare, and short stories; participates in book clubs at the public library; admires and collects art (with a focus on student work); and donates generously to the activities he cherishes. The arts and culture, Allen said, "are a significant reason for us to go on living."
A steadfast supporter of the UCSB Library, he served on the board of the former Friends of the UCSB Library, and makes a monthly donation to the Library to support the Art & Architecture Collection and Special Research Collections. For UCSB's first-ever Give Day in April, Allen donated $25,000 to the Library to acquire an archive of a major small press in Santa Barbara.
"I have a deep feeling for libraries," Allen said. "They've been a major part of my life."
While earning a literature degree at the City College of New York, he worked as a student assistant in the school's library. When he learned "there was such a thing as a master's degree in library science," Allen said, he earned one at the Pratt Institute. His first job as a librarian was at the New York Public Library, where he also met his first wife, Hinda. In 1980, they moved to California when Allen accepted a job as Head of Cataloging at UCSB Library.
Allen is the author of two nonfiction books. With Harry Lawton, in 1997 he wrote John Huston: A Guide to References and Resources, about the film director-actor-writer. In 2003, he and Ronald Filippelli published Times of Sorrow and Hope: Documenting Everyday Life in Pennsylvania During the Depression and World War II.
While not opposed to digital technology—during his tenure at UCSB, he led efforts to move cataloging from traditional cards to a computerized system—Allen still appreciates the power of a bound printed work. "As an author, when you hold the effects of everything you have done in your hand, you really feel that you've made a contribution to the world of literature and research," he said.
Thank you to Allen for his contribution to UCSB Library!