Anthony Curiel (1954-2013)
Anthony Curiel was an accomplished Chicano theater director and scholar. From 1989-2005, he served on the faculty at the University of California, San Diego in the Department of Theatre and Dance. From 1983 - 1992, he was Associate Artistic Director for the iconic Teatro Campesino. Among the plays he directed while with that theater company are La Pastorela, Corridos, la Virgen del Tepeyac, Dark Root of a Scream, and Bernabe.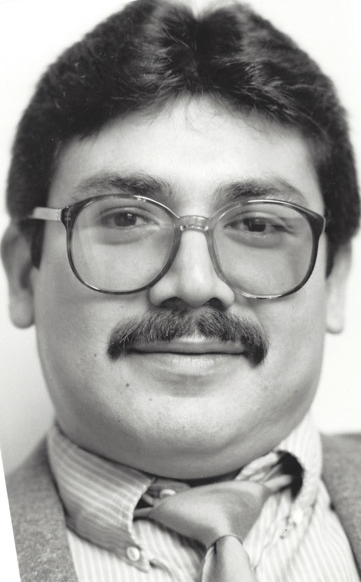 Some of the most recent plays he directed have included Steve Martin's Picasso at the Lapin Agile, Arthur Miller's Death of a Salesman, and Octavio Solis' Prospect, all of which were performed at the North Coast Repertory Theatre. Among the venues where he directed plays are the Japan America Theatre, the La Jolla Playhouse, the GeVa Theatre, the Public Theatre, and Opera Pacific.
Curiel received his B.A. in Drama from UC San Diego and an M.A. in Drama from Stanford University. In 1985, he was awarded a Princess Grace Theatre Fellowship. His work was also recognized with awards from the San Diego Theatre Critics Circle and the San Francisco Chronicle.
The Anthony Curiel Papers is a rich source of unpublished drafts and published play scripts, correspondence, notes, and documents related to El Teatro Campesino, North Coast Repertory Theatre and other organizations; the collection also consists of screen plays, production files, research notes, video and audio recordings, and other ephemera. Among the many play scripts by well-known Latino playwrights found in this collection are Real Women Have Curves and If My Mother Knew by Josefina Lopez, The Many Deaths of Danny Rosales by Carlos Morton, and I Don't Have to Show You No Stinking Badges by Luis Valdez. The collection was established in 2014.