Guide to the Nellie Wong Papers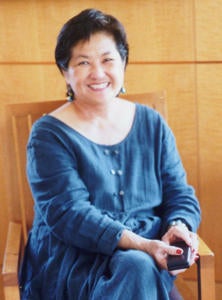 A Chinese-American poet and union activist, Nellie Wong was born and raised in the Oakland Chinatown of the 1940's. After the incarceration of over 120,000 Japanese Americans to relocation camps during World War II, Wong worked in her family's great China Restaurant in Oakland's Chinatown.  Later, she traveled across the Bay to pursue studies in creative writing at San Francisco State University. Meanwhile, Wong worked at the Bethlehem Steel Corporation as a secretary from 1964-82. Wong began writing poetry in the early 1970's. Wong is one of the founding members of Unbound Feet, a writing collective of Chinese-American women who read together and lectured at universities throughout California, in the late 1970's. Wong's poems deal with themes involving Asian Americans, especially the sense of leaving "home" behind. "I care about the roots of Asian-American culture and how and why they came here," says Wong, referring to the long history of Asians' immigration to America. "It's something every Asian family has experienced."
In discussing her work, Wong states, "A lot of my poems come from the workplace; that's where I've experienced a great deal of sexism and racism."  Wong has published three collections of poetry: Death of Long Steam Lady (1986), and Dreams in Harrison Railroad Park (1977) and Stolen Moments (1997).  Her poem, "Song of Farewell", was installed in 1996 on an F-Line Muni platform in the middle of the Embarcadero roadway near Greenwich Street. The poem, chosen by the San Francisco Arts Commission, is part of the Waterfront Transportation Project Historic and Interpretive Signage Program along San Francisco's North Embarcadero. Based on the thoughts and feelings of a man leaving China and the wife he is leaving behind in the first years of the 20th century, "Song of Farewell" is about separation, departure, and ultimately death, says Wong.  One of her articles, entitled, "Asian American Women and politics" recently appeared in Asian American anthology entitled, Legacy to Liberation: politics and culture of revolutionary asian pacific america (2000).  In 1983, Wong served as a delegate for the first US Women Writers Tour to China. She has also been a visiting professor in women's studies at the University of Minnesota, Minneapolis (1985).
Wong is a member of Poets & Writers, NY; Radical Women, The Freedom Socialist Party; the National Asian American Telecommunications Association; and the University Professional & Technical Employees, and is a delegate to the San Francisco Central Labor Council.  In 1989 she was honored by the San Francisco Women's Foundation with the Women of Words award.  Wong prides herself on her feminist and socialist viewpoints. "The more I see some people fighting back, the more I see everyone acquiring the strength to fight back," says Wong. "Otherwise I'd just shut my door and say, 'good-bye world.' But that's not me."
Wong, together with Mitsuye Yamada, was the subject of a 1981 film "Mitsuye & Nellie, Asian American Poets," produced by Light-Saraf Productions about the first-generation of Chinese and Japanese wives and daughters allowed into America by U.S. immigration constraints. Nellie Wong's papers were donated to CEMA in June 1998.