Guide to the Elizabeth Wong Papers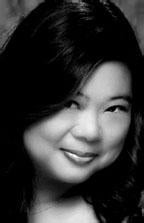 Elizabeth Wong is an award-winning Chinese-American playwright and a television screenwriter specializing in Asian American issues.  Wong's plays include the Playwright's Forum Award-winning play, Letters to a Student Revolutionary (1991), which premiered off-Broadway and has been produced both abroad and in numerous U.S. cities. Wong also was a staff writer for the ABC sitcom All- American Girl, the first network series to feature an Asian- American woman as its central character. Her plays have been published by Dramatic Publishing Company, and are included in anthologies such as Contemporary Plays by Women of Color, Women on the Verge: Seven Avant-garde Playwrights, and Unbroken Thread: Six Asian-American Playwrights.  Letters is about two women -- one Chinese, one Chinese-American --whose lives converge around the Tiananmen Square massacre.  It was produced by Pan Asian Repertory in New York and by theaters in Los Angeles and Seattle. Letters to a Student Revolutionary has toured both nationally and internationally, and was the only U.S. invitee to the 1992 Singapore Arts Festival. 
Among Wong's latest plays are The Happy Prince (1997) and The Play Formerly Known as The Happy Prince (1996), which are both adaptations of an Oscar Wilde short story, commissioned by the Kennedy Center for the Performing Arts.  Among her other works are the Explorator-yum (1997), China Doll (1995), The Concubine Spy (1992), and Kimchee and Chitlins (1990). Kimchee and Chitlins is a play concerning relations between Korean Americans and African Americans.  It  was premiered at the Victory Gardens Theater in Chicago.  Wong described her work best when she stated, "my work is about response."  Every play Wong has written was in itself a response to issues she felt were ignored or needed attention.  Through her plays she was able to bring to light issues ranging from the tragic events in China and the way women seek political meaning in today's society to the Black boycott of Korean stores in Brooklyn.
Raised in Los Angeles' Chinatown, Wong's childhood was harsh.  She always dreamed of the world outside the ghetto and as a result, undertook as her role model Anna May Wong, America's first Chinese-American actress.  Hoping to learn from Anna May's journey as an artist, she began researching her extensively.  She soon became intrigued in the Broadway success of a graduate from her high school, David Henry Hwang, and as a result, moved to New Haven.  She started attending Katz's dramaturgical course and was encouraged to write by many Yale School of Drama graduate students.  Determined to pursue her interests, she moved to New York and was accepted to NYU's Tisch School of the Arts, where her career as a playwright began.
Wong is a graduate of the University of Southern California and New York University.  During the 1980's she worked as a field producer at KNXT-TV Channel Two News, and as a reporter for both The San Diego Tribune and The Hartford Courant.  In the early 1990's, she worked as a writer for Walt Disney Studios, a dramaturg at the Actors Theater of Louisville, a playwriting teacher at David Hwang Playwriting Institute and as an op/editorial columnist for the Los Angeles Times, commenting on social issues and cultural experiences.  Most recently, Wong has been an assistant professor at Bowdoin College and teaches playwriting at the University of Southern California and the University of California, Santa Barbara.  She also serves as a member of the Circle Repertory Theater Playwright's Project, the Women's Project Lab, the Dramatist's Guild and is an advisory board member of Theatre Emory, Atlanta.  She resides in Los Angeles.