Helena Maria Viramontes Papers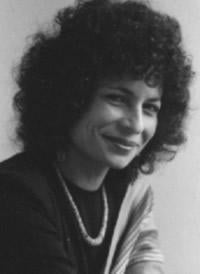 Considered one of Hispanic literature's most distinguished craftspersons. Helena Maria Viramontes career began with her work for the avant garde Chicano magazine ChismeArte. Assigned as literary editor, she began to develop a style that reflected her understanding and upbringing in the streets of East Los Angeles. Hip, yet polished, her approach imbued her work with credibility and flare.
Viramontes was born on February 26, 1954, in East Los Angeles, one of eight siblings in a working-class family. She graduated from Immaculate Heart College with a B.A. in English. Her love of literature led her to study English and creative writing over the next two decades. Her work as a writer was put on hiatus when she married and became the mother of two children, to whom she devoted most of her time. In 1994, almost a decade after the publication of her first book, she finished her Masters of Fine Arts in creative writing. By the time she had her M.F.A degree in hand, Viramontes was already a force on the Hispanic literary scene, and her works had been canonized in some of the most important textbooks and anthologies, including those used by academia. Viramontes is a professor of English at Cornell University. She received the Luis Leal Literary Award in 2006.
Viramontes creates highly crafted tales of women struggling to make their lives in the barrios. However, her imagery, as in "The Moths," is often classically based and her command of language reveals years of hard study and her works are the result of numerous drafts. Viramontes's powerful writing is based in politics and is grounded in the sociological reality of working-class Latinas. In her conscious effort to give voice to women through her stories, she is personally battling and subverting patriarchal practices. Sonia Saldivar-Hull wrote, "Her groundbreaking narrative strategies, combined with her sociopolitical focus, situate her at the forefront of an emerging Chicana literary tradition that redefines Chicano literature and feminist theory." The feminist journal, Belles Lettres, added "Viramontes's stories convey the impact of repression on women's lives and graphically depict the price paid by women who dare to challenge a misogynist social system that moves rapidly to squelch their every attempt toward self-definition… The result is a rich, challenging narrative that rewards the reader with insight to the passions and torments that drive the characters."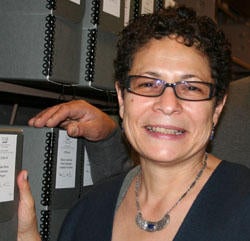 Under the Feet of Jesus, Viramontes's first novel, is a simple and direct narrative that follows the life of a thirteen-year-old migrant worker girl, but soon becomes an indictment of corporate agriculture in California and its practices of child labor and pesticide poisoning. The book is narrated from the point of view of the young girl, Estella, who also questions the limitations placed on her as a female. Reviewers see Viramontes as working in the social realist vein of cultural companies which she portrays in Under the Feet of Jesus, The Bloomsbury Review said that, "Her lush, precise prose lends beauty to this world and shows us that the struggle for dignity is as vital a struggle as survival."A new book, due to be published in 2007, is entitled Their Dogs Came with Them.
Helena Maria Viramontes' papers were established in CEMA in May 2000, and consist of 19 linear feet of personal and professional papers. Included in the collection are literary and general correspondence, interviews, unpublished and published literary works, reviews and publicity files, photographs, ephemera and subject files on various subjects.
by Yolanda Alaniz