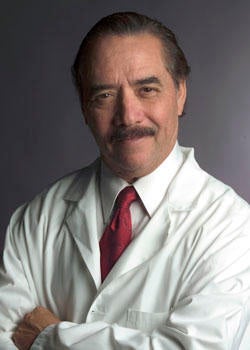 Eloy Rodriguez, Ph.D. is an internationally recognized professor and scientist in the fields of medicinal ethnobotany, chemical ecology, plant biology, cell biology and environmental toxicology, and zoopharmacognosy.
Dr. Rodriguez was born in Edinburg, Texas. In Texas, he obtained his B.S. at the University of Texas in 1969. Six years later at the same university, he finished graduate school with an overall Ph.D. in Phytochemistry (the science that derives chemicals based from plants) as well as Plant Biology. He further continued his education at the University of British Columbia where he received medical postdoctoral training.
Dr. Rodriguez has published two books and over 160 research publications, and he continues to give lectures worldwide. He received many awards and recognitions for his multidisciplinary research, including from the American Association for the Advancement of Science, the Silver Medal from the Medicinal Plant Society of Mexico, and the National Science Foundation Educational Award. He had been named several times as one of the 100 most influential Hispanics in the United States. He has also served as Director of the National Chicano Council for Higher Education Science Fellowship Program.
Along with his many achievements, Dr. Rodriguez founded an organization named Kids Investigating and Discovering Science (KIDS) that allows K-8 minority children the opportunity to explore the sciences. He founded the NSF funded California Alliance for Minority Participation, a program that now has branched throughout the University of California's 10 campuses.
The Eloy Rodriguez Papers were established in May 2011 and will consist of research papers, correspondence files, field work notes and files, lectures, writings, photographs, video recordings, and ephemera.
Resources:
Ely Rodriguez - James A. Perkins Endowed Professor, Cornell Univeristy
Eloy Rodriguez - Wikipedia
Phytochemistry - Wikipedia