Guide to the Horace James McMillan Papers
The Papers of Dr. Horace J. McMillan, local area physician, community leader and civil rights advocate, have been deposited with the California Ethnic and Multicultural Archives, to become a part of CEMA's Africana component.
The gift agreement that was signed on November 16, 1993, will ensure that these materials will be preserved as an important record of Santa Barbara's first African American general practitioner and local civil rights advocate who made an enduring impact on civic affairs in Santa Barbara. Now in retirement from the medical profession, Dr. McMillan's civic commitments span close to four decades of his life in Santa Barbara.
Dr. McMillan was instrumental in establishing various community institutions and programs which have contributed to a better quality of life for all residents; among these are the Goleta Valley Community Hospital (GVCH) and Professional Building (he was one of a group of eight physicians forming the Physicians' Investment Corporation that founded GVCH and for which he served as Vice President and later was Founding Director of the GVCH), the Franklin Neighborhood Service Center, the Community Health Task Force's Zona Seca, the Human Relations Comission, as well as the Urban Renewal and Redevelopment Commission.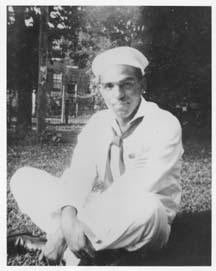 He served in the US. Coast Guard from 1942-46 as the first African American pharmacist mate in the history of the Coast Guard. Dr. McMillan received his medical credentials from Maharry Medical College in 1950 and he did his postgraduate work at St. Louis University and at UCLA. He practiced medicine in Santa Barbara since 1952 as a physician with the Family Medical Center on Arrellaga Street, a center for which he was a founding member. Dr. McMillan encountered racism throughout his career, an issue that disturbed him and over which he resolved to do something about. His commitment to racial justice and equality pre-dated the Civil Rights Movement, for example, in 1953 he fought racism at St. Francis Hospital and was responsible for the discontinuance of segregating African American and Anglo patients.
As a community leader and civil rights advocate, he was a champion for affordable housing for low income and minority people and was a primary mover in improving the quality of life in health services, housing, employment and education in the Santa Barbara community.
He held various offices where he made a major impact, including serving as the first Chair of the Mayor's Advisory Committee on Human Relations (1967), Chair of the Community Health Task Force (1973-81), Chair of the Housing Committee for the Santa Barbara branch of the National Association for the Advancement of Colored People (1961), and as a member of the Santa Barbara Committee for Due Process (1969).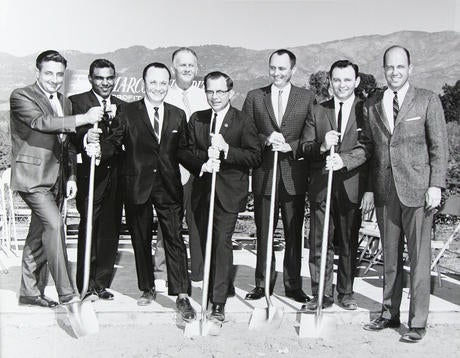 Dr. McMillan has garnered much recognition for his many contributions, for example, he was honored in 1971 by the Goleta Valley Chamber of Commerce for distinguished service in helping to provide the community with an outstanding health resource--the Goleta Valley Community Hospital. In 1991 he was the recipient of the Santa Barbara News Press Lifetime Achievement Award; in 1988 he received a certificate of recognition from the California Legislative Assembly for 35 years of service to the community of Santa Barbara. In 1986 he received the African American Community Center award "for helping us to realize the dream of Martin Luther King, Jr."
The papers that have been deposited in CEMA consist of correspondence files, notes, addresses and speeches to the Santa Barbara City Council, meeting agendas and minutes, motion picture film and newspaper clippings that cover the issues of racism, housing, and urban social problems.