Guide to the Yolanda M. Lopez Papers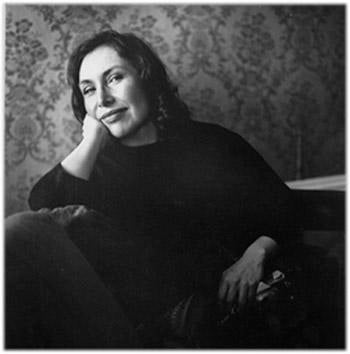 Yolanda Lopez was born in San Diego, California in 1942. As the eldest daughter of three, she was raised by her mother and her mother's parents in the Logan Heights neighborhood.
After graduating high school, Lopez moved to the San Francisco Bay Area and in 1968 became part of the San Francisco State University Third World Strike. She also worked as a community artist in the Mission District with a group called Los Siete de la Raza. Since that point she has viewed her work as an artist as a tool for political and social change and sees herself as an artistic provocateur.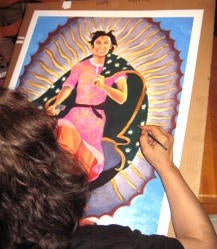 In 1975 Lopez received her B.A. in Painting and Drawing from San Diego State University and in 1979 went on to get her Masters of Fine Arts in Visual Arts from the University of California San Diego. As a visual artist, she is best known for her groundbreaking Virgin of Guadalupe series, an investigation of the Virgin of Guadalupe as an influential female icon. Classically trained as an artisan, her work has expanded into installation, video and slide presentations. Her video, Images of Mexicans in the Media, has toured internationally and is collected in university libraries nationally. Her media series, Cactus Hearts/Barbed Wire Dreams, has comprised numerous installations, including Things I Never Told My Son About Being a Mexican, an installation that explores identity, assimilation, and cultural change. The series was part of the major traveling exhibition "La Frontera/The Border: Art About the Mexico/United States Border Experience." Her project, Woman's Work Is Never Done, includes a series of prints, as well as the installation The Nanny, which explores the invisibility of immigrant women as domestic workers. The installation was showcased in the San Jose Institute of Contemporary Art's exhibition "Mirror, Mirror…Gender Roles and the Historical Significance of Beauty."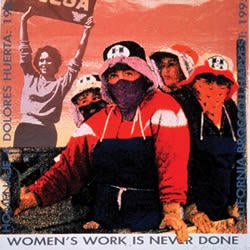 As a scholar as well as an artist, Lopez has taught studio classes and has lectured on contemporary Chicano art at the University of California at Berkeley and San Diego. Lopez has produced a video, "When You Think of Mexico," on the topic of cultural stereotypes in print and electronic media, and has presented the video and accompanying lecture throughout the West. "It is important for us to be visually literate; it is a survival skill," Lopez states strongly. "The media is what passes for culture in contemporary U.S. society, and it is extremely powerful. It is crucial that we systematically explore the cultural mis-definition of Mexicans and Latin Americans that is presented in the media."