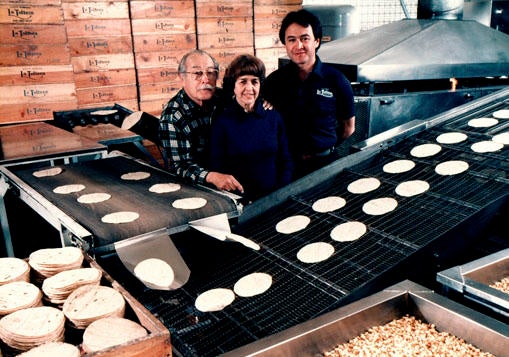 Guide to the Federico and Bertha Claveria Collection
Federico Antonio Maldonado Claveria was born on June 13, 1908 in Mexico City to Santurino Claveria and Maria Maldonado Claveria. His father emigrated to Mexico from the Basque Country, his mother was a native to Mexico City; the two had a total of three sons. The Claverias moved to San Antonio, Texas from Mexico City in 1912, during the Mexican Revolution. A little thereafter, the family moved to Los Angeles, where they would eventually become American citizens. At the time of the Pearl Harbor attack on December 7, 1941, Federico Claveria was 33 years of age and strongly desired to join the war effort of the U.S. Marines. Unfortunately, the status of his citizenship delayed his enlistment. Upon obtaining American citizenship, Claveria again met another speed bump when he failed his military physical due to his color blindness. The zealous Claveria did not take no for an answer. With his past experience in the Hollywood film industry as a commercial artist for RKO and Warner Bros. Studios, Federico Claveria became Private Federico "Freddie" Claveria, photographer and filmer of the U.S. Marines. He was placed in the Fifth Amphibious Corps, under Major General Holland M. Smith, who led them in the invasions of Saipan and Tinnian on the Pacific front of WWII. On July 16, 1946 Claveria was discharged as Technical Sergeant Claveria of the Marine Corps, returning home to his long-time girlfriend, Bertha Ciriza.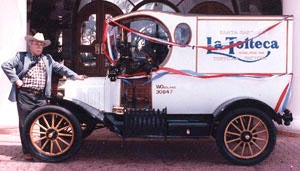 After their marriage, Federico and Bertha Claveria moved to Santa Barbara, CA and started their own tortilla factory on December 18, 1946 naming it, La Tolteca, after the Aztec word "metropolis." This would be the third of a total of seven tortilla factory/restaurants under the same name. The other six locations were owned by Claveria's uncles and a friend, spanning from Southern California to Phoenix, Arizona. Working hard 12-hour shifts, Freddie and Bertha were eventually able to open up a restaurant location under the same name in Santa Barbara. By the 80s La Tolteca had become a prominent business in the Santa Barbara County, raking in 1 million dollars in annual sales and supplying over 40 other restaurants in Santa Barbara and neighboring counties. At this time, the company employed about 40 full-time employees producing about 720,000 tortillas weekly; this feat gained them the Certificate of Achievement by the Valley Grain Products, Inc in 1986. Two years later the Claverias were again honored when the family business received the Santa Barbara Chamber of Commerce Recognition Award. Federico Claveria died on Sunday, June 5, 1993 at the St. Francis Medical Center. The restaurant remained in the Claveria family until its closing in 2006, 60 years after its opening. The current owner of the building has placed a commemorative plaque at the site, commemorating La Tolteca's six decades of serving the Santa Barbara community. La Tolteca's iconic Model T Ford "Pie Wagon" was sold for 13,000 dollars in an auction to a local firm, Goodman Reed Motorcars, LLC who have added it to their perminant collection on Santa Barbara history. Claveria received a military ceremony and is buried at the Santa Barbara Cemetery. Claveria was survived by his wife Bertha, and their two sons Federico Santurino and Carlos.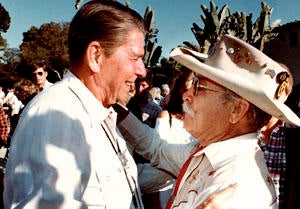 Federico Claveria lived a full life and left a lasting mark on those lives that he touched. He was quoted saying that one of his proudest moments was meeting President Ronald Reagan during a press luncheon. The president expressed a liking to Claveria's hat, which was decorated with military pins and regalia. Claveria has been credited with developing the first significant automated tortilla making process. Aside from his culinary and photographic expertise, Claveria was a coin collector, being a part of the Assay Coin Collection since 1975, and a marksman, being a part of the Santa Barbara Pistol Club. His other affiliations are the Santa Barbara Elks Lodge, the American Legion, and the Masonic Lodge. Finally, the United States Marine Corps Combat Correspondents Association awarded the annual Donald L. Dickson Memorial Award to Claveria in 1985.