Click on the links below to jump to the section for that category.
---
Prusa MK4 3D Printers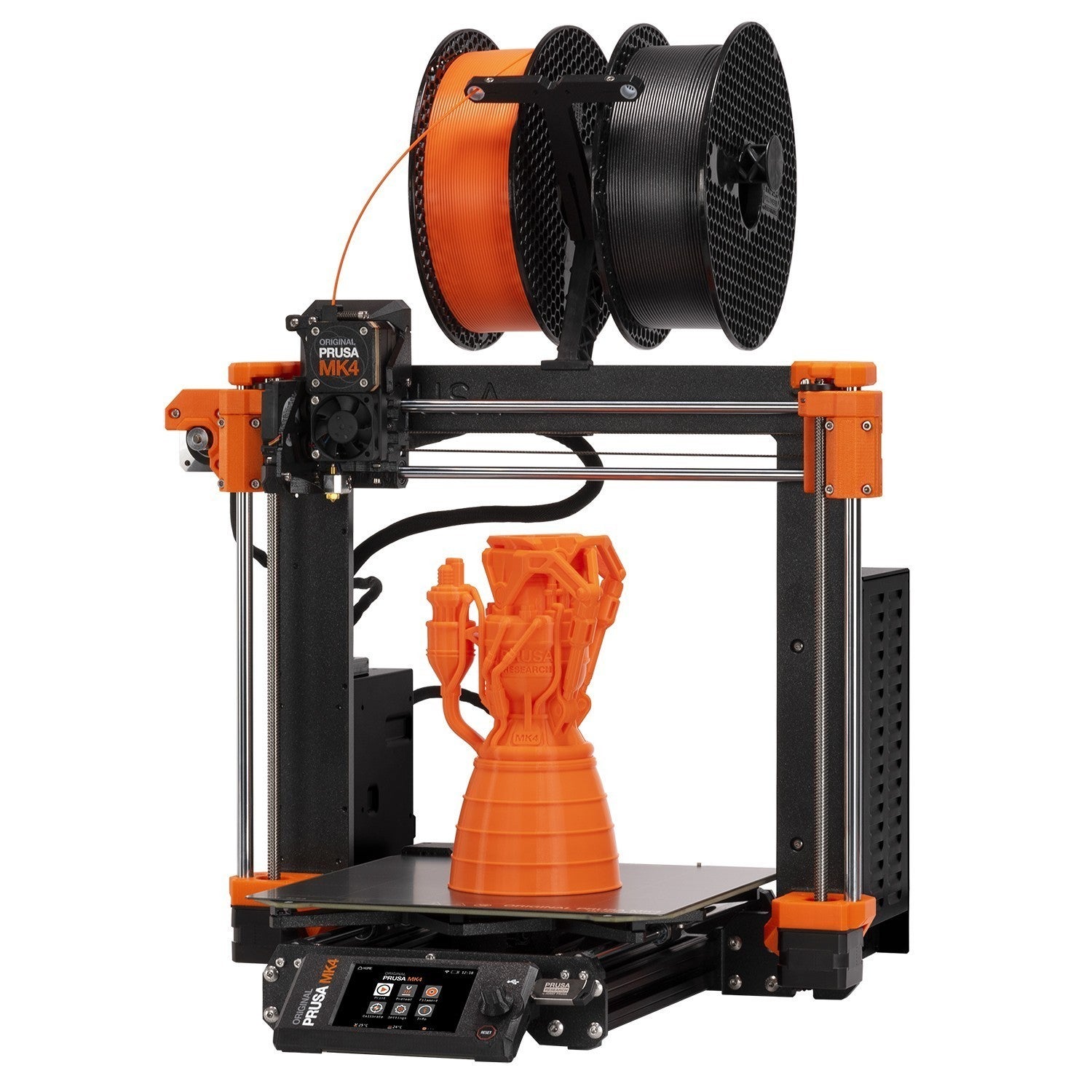 The Prusa MK4 is a Fused Filament Fabrication (FFF) style 3D Printer. This means that it creates 3D objects by extruding plastic filament layer by layer until it gets to the finished form.
3Doodler Flow Pens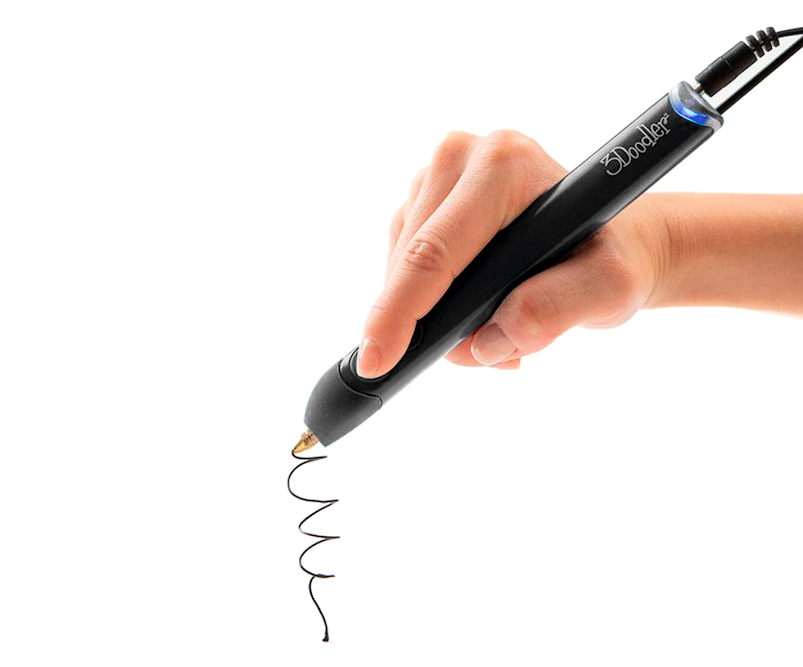 These pens allow you to extrude plastic just as a 3D printer does. Instead of the computer file telling the extruder where to deposit filament, it is controlled by you! This gives you the ability to draw in 3D, join 3D printed parts together, and learn the fundamentals of how 3D printing works before moving on to our CNC controlled 3D printers.
---
Epilog Fusion Maker 36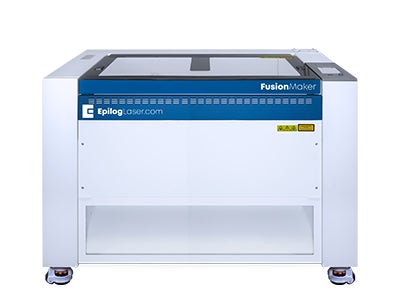 The Makerspace is home to an Epilog Fusion Maker 36 Laser Cutter. This machine uses a laser beam to cut and engrave into material by burning away the substrate. The bed size is 36" x 24" and it can easily cut through many materials up to 1/4" thick. Common materials include wood, acrylic, EVA foam, cardboard, natural fabrics, and more.
---
Janome M7 Continental
The Janome M7 Continental Sewing Machine provides professional quality stitches. It has a computerized database of hundreds of stitches to choose from. The machine's computer screen provides an abundance of useful information through QR codes.
Janome Memory Craft 550E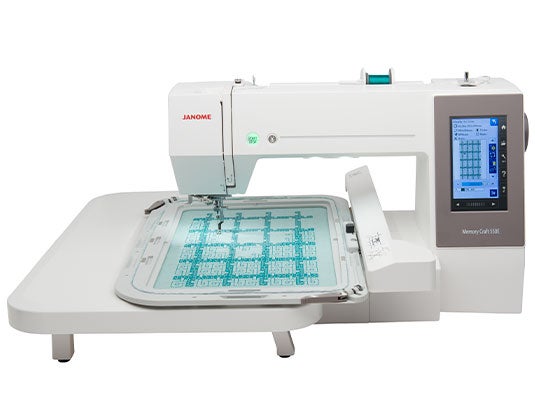 The Janome Memory Craft 550E is the Makerspace's embroidery machine. Embroider your fabric with any image that you can create in the computer. You can create your file in 2D software such as Adobe Illustrator and then come into the Makerspace to turn it into a stitch file.
Janome AirThread 2000D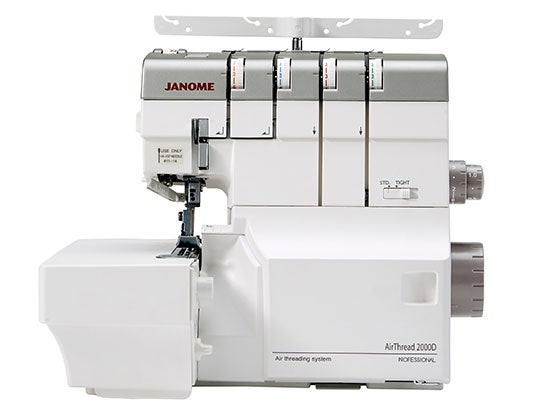 This machine is the Makerspace's serger -- sometimes also called an overlock machine. It is a type of stitch commonly used in producing fabric garments that cuts the edge and wraps the stitch over the side to protect the fabric from fraying.
Ditto Pattern Projector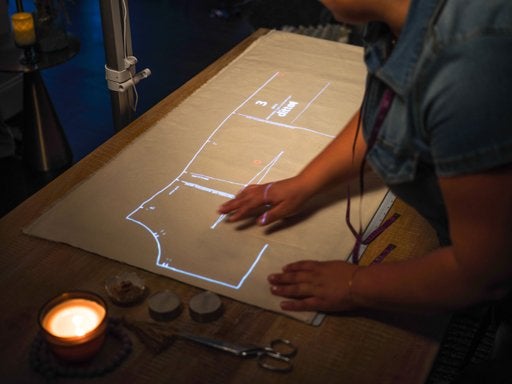 New to pattern making? The Ditto Pattern Projector works in combination with the Ditto software to make cutting your own patterns as easy as possible. Select from the Ditto library the garment you'd like to create, input your custom measurements, and cut along the projected lines onto your fabric.
---
Cricut Maker 3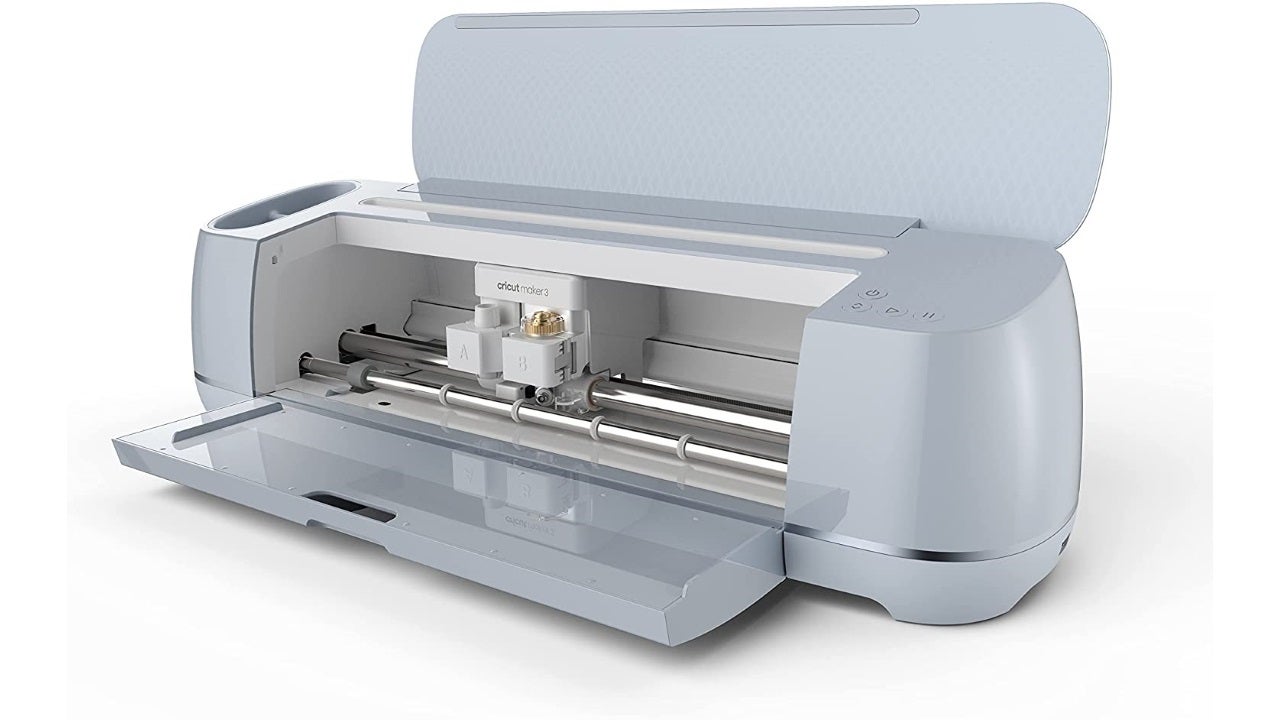 The Cricut Maker 3 is a computer controlled (CNC) machine that takes a digital file and transforms it into cut paths. The machine then moves a small cutting knife across the surface of your material to cut out any shape you can imagine. Common materials include vinyl, paper, fabric, and more.
Mayku FormBox Vacuum Former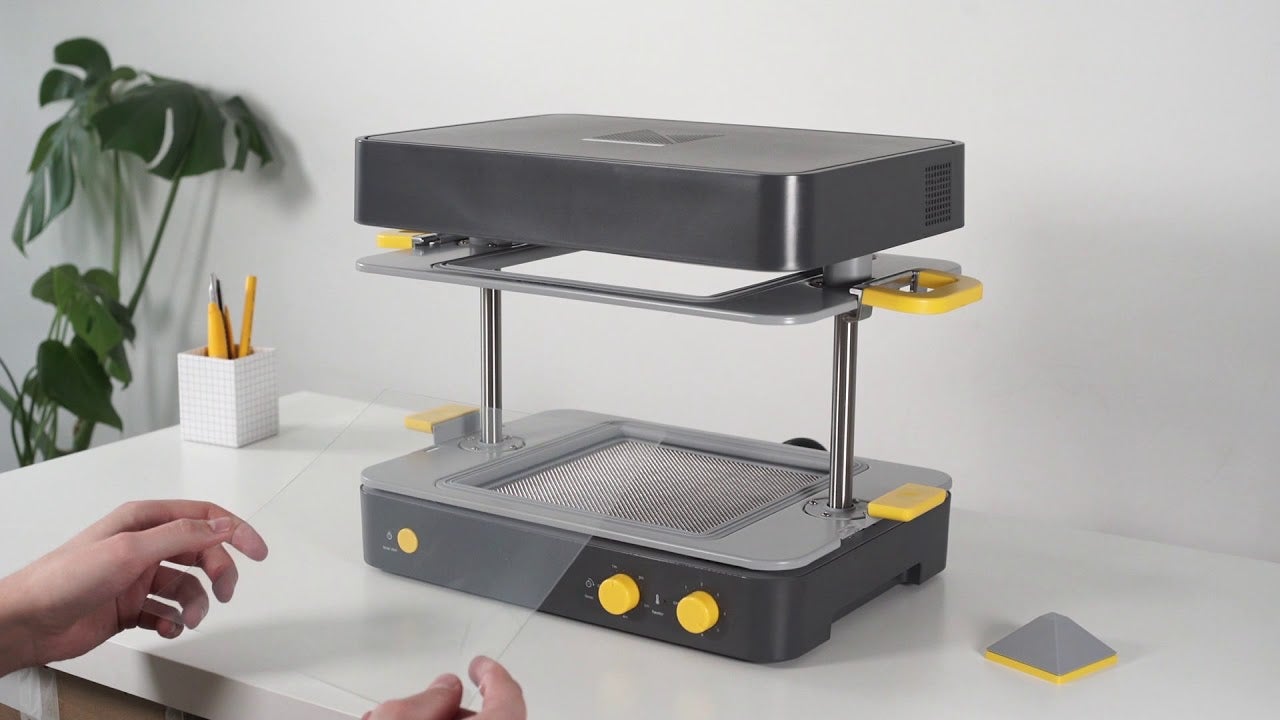 A vacuum former allows you to create custom 3D shaped plastic sheets. This is commonly used in packaging, mold making, and other fabrication methods. A heating element that heats a plastic sheet -- once the plastic has been heated to a malleable temperature, a vacuum pulls out all the air and pulls the plastic over your mold to create a replica.
Button Maker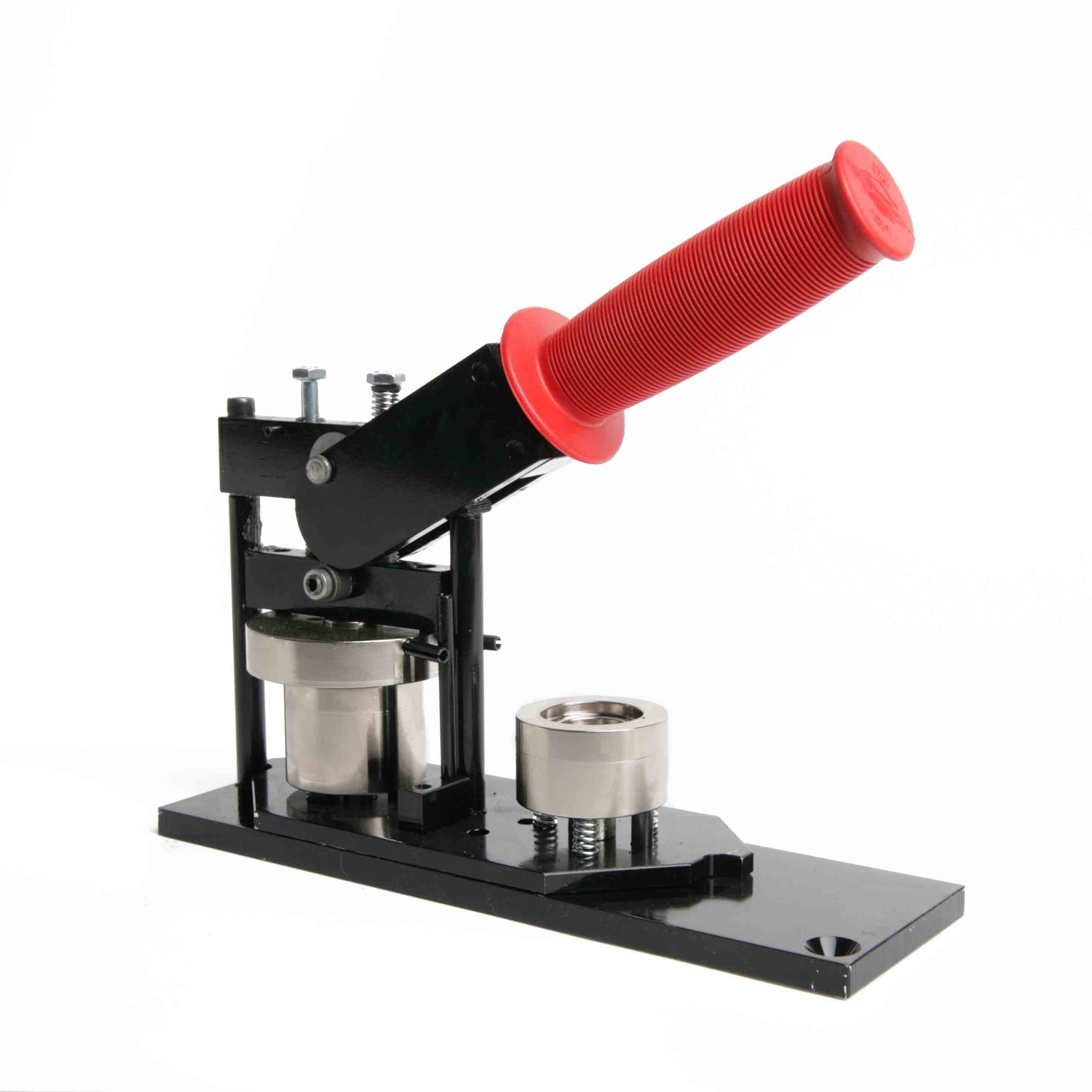 Our button maker is a super easy to use tool. Just put in a button that is 1.75" diameter, add your paper design, press down, and voila! You just made a button.
---
Hakko FX-888D Soldering Station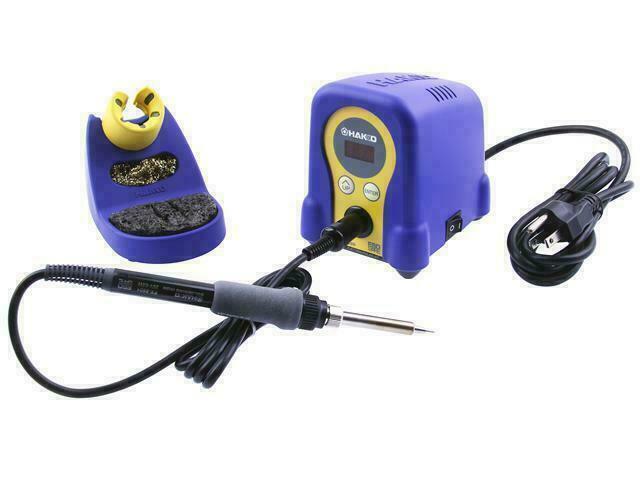 Ready to make some circuits? Our soldering stations have everything you need to solder wire together, including the soldering iron, tips, solder wire, copper sponges, helping hands, and more!
Hakko FX-8804CK Hot Tweezers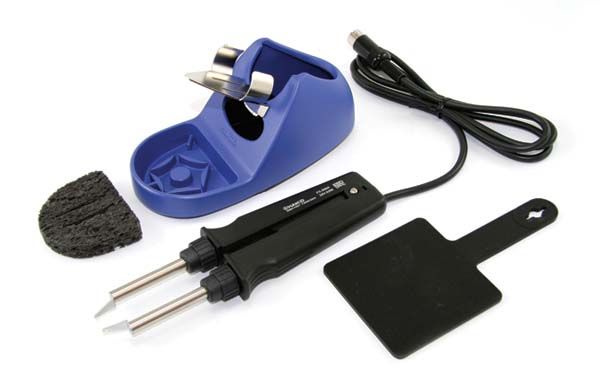 This hot tweezer station can be used with our solder station to rework existing circuit boards. The heated tweezers allow you to remove components from the circuit board while minimizing damage to other areas.
Hot Air Rework Station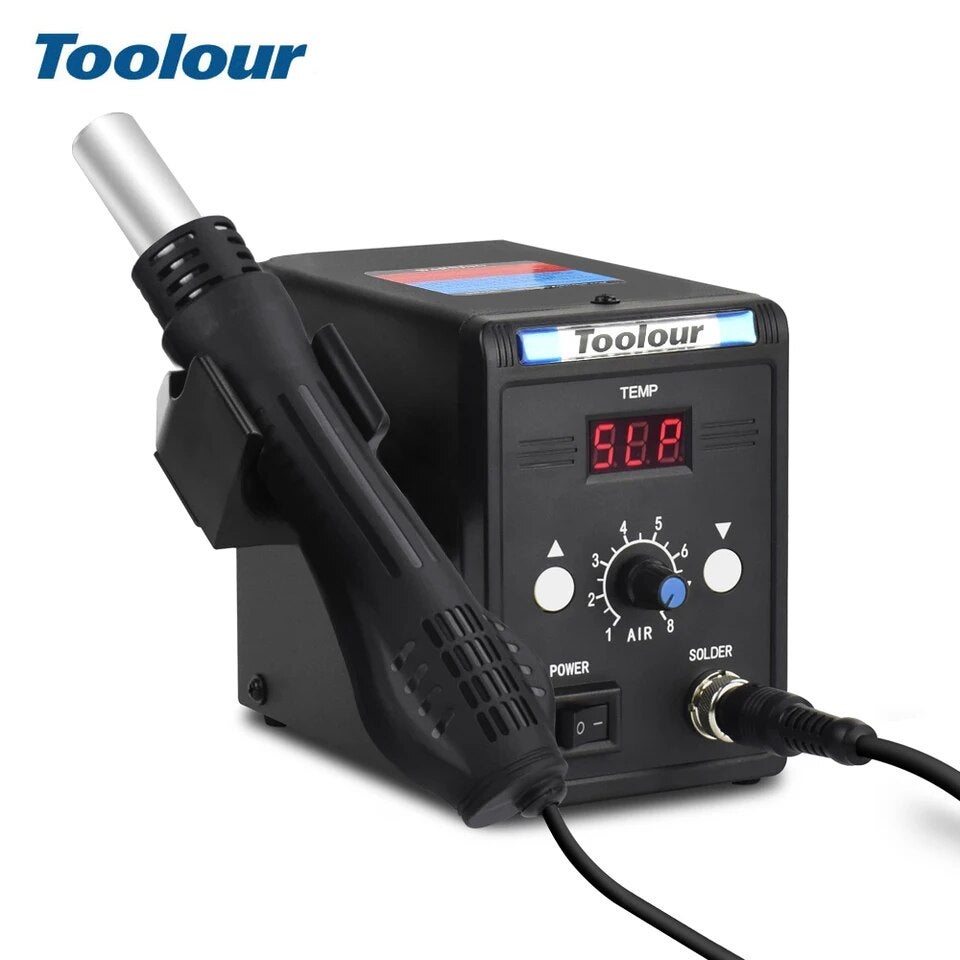 Our hot air stations work great for many tasks including surface mount soldering or applying heat shrink tubing.
Arduino Starter Kits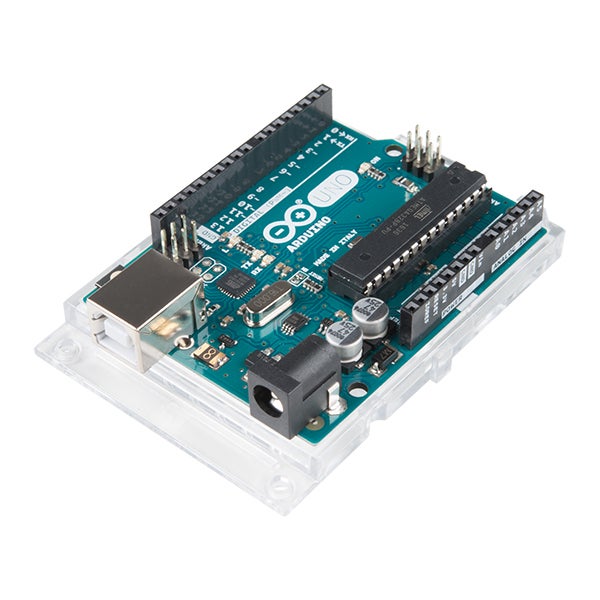 Use our Arduino R3 boards to get started in the realm of microcontrollers. Arduino is a well-known, open source product that allows you to plug and play while building circuits with logic. If you want to use electronics to react to the real life environment, add timing to circuits, and more, then come into the Makerspace to get started.
---
Assorted tools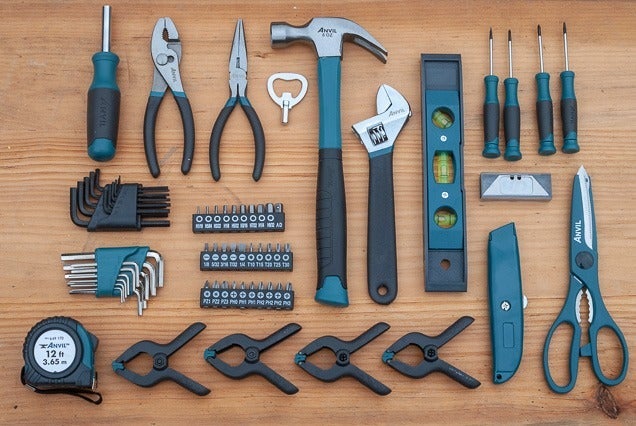 Our hand tools include saws, scissors, pliers, files, calipers, and more.
---
Battery Powered Drill
This battery powered drill is available for you to drill holes and drive screws.
Impact Driver

This battery powered impact driver allows you to rapidly drive in screws and assemble your project.