Guide to the Peter Jamero Papers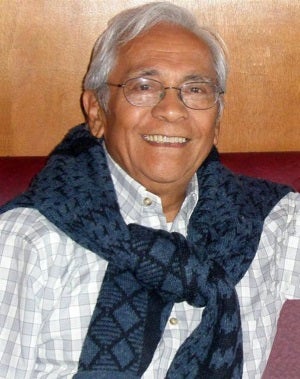 Peter Jamero is a founding member and former Vice President of the Filipino American National Historical Society (FANHS). Currently residing in Atwater, CA, he is a Bridge Generation (second-generation) Filipino American. Mr. Jamero was born in 1930 in Oakdale, California, the son of Filipino immigrants. He is an educator and has been an administrator in local, state, and federal government as well as in the private and non-profit sectors.
Mr. Jamero has held high-level executive positions directing health and human services programs throughout the country. These programs include Assistant Secretary of the Washington State Department of Social and Health Services; Director of the Washington State Division of Vocational Rehabilitation; Director of the King County (WA) Department of Human Resources; Vice President of the United Way of King County; Executive Director of the San Francisco Human Rights Commission; Branch Chief in the U.S. Department of Health, Education, and Welfare in Washington, D.C.; and Executive Director of the Asian American Recovery Services in San Francisco.
Jamero was an Assistant Professor of Rehabilitation Medicine of the University of Washington. He is the author of Growing up Brown: Memoirs of a Filipino American, (University of Washington Press, 2006) and Vanishing Filipino Americans: The Bridge Generation (University Press of America, 2011).
The Peter Jamero Papers collection was established in CEMA in 2017.