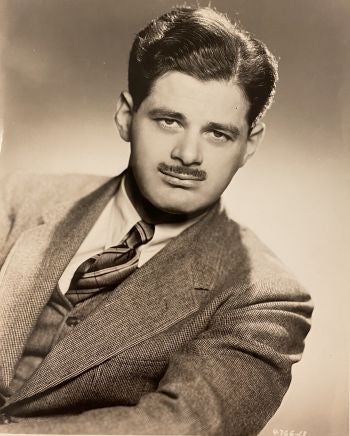 Norman Corwin was born in Boston in 1910 and began his radio career in 1935. His career encompassed many important programs for CBS, including the landmark 1945 program commemorating VE day, On a Note of Triumph. The bulk of the collection documents Corwin's career from 1935 to the present. It includes:
correspondence
scrapbooks
radio and television scripts
motion picture screenplays
sound recordings
video recordings
photographs
business records and contracts
press clippings
various ephemera
A finding guide to the collection is in preparation.
For more information on the collection or assistance in using the materials, please contact Special Collections staff at special@library.ucsb.edu.