This summer, for the first time, read along with the UCSB Reads Committee as they work to select the UCSB Reads 2018 book. The UCSB Reads Committee has announced the five titles that make-up the short list for 2018 consideration. The selections are: 1.       Lab Girl by Hope Jahren 2.       The...
UCSB Library is participating in Fair Use Week, a national event coordinated annually by the Association of Research Libraries that celebrates and explores fair use rights under the copyright statute. We invite you to learn more about fair use in academia by visiting our information table in the...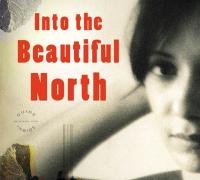 The UC Santa Barbara Library has chosen "Into the Beautiful North" as its 2017 UCSB Reads selection. An annual event now in its 11th year, UCSB Reads engages the campus and the Santa Barbara community in conversations about key topics while reading the same book. UCSB Reads is presented by the UCSB...