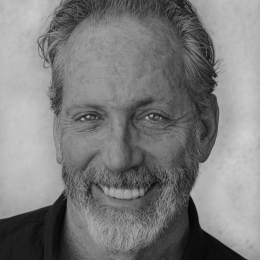 Mitchell Kriegman, a screenwriter, novelist, director, performer, and producer known for creating the acclaimed Nickelodeon and Disney series, Clarissa Explains it All, Bear in the Big Blue House, and The Book of Pooh, among others, is donating his papers to UC Santa Barbara Library.
"This donation will enhance the Library's research collections in television, an area of growing interest on campus," said David Seubert, curator of UCSB Library's Performing Arts Collection. 
The variety of items in Kriegman's donation shows how his career trajectory evolved over time. His collection includes scripts, notes, videos, and work papers related to his novels. Another portion of his archive related to his video and performance art will be donated to UCSB's Art, Design & Architecture Museum. 
"I'm giving UCSB Library archives of both work that came to fruition as well as all of the ideas I was never able to do or only did as a pilot," said Kriegman. "I'm happy to have a home for everything and that students and researchers will be able to learn from these materials."
Kriegman is the winner of three Emmy Awards, the Director's Guild Award, and an American Film Institute Fellowship as well as fellowships from the National Endowment for the Arts and others.
He began his career as a performance artist, video maker, and audio artist, performing original works at various venues in New York. He then transitioned to commercial television and was the executive story editor of the original Ren and Stimpy, Rugrats, Doug, and Rocko's Modern Life. 
He has written original screenplays for Rogue, Universal Studios, The Walt Disney Company, Columbia Pictures, and others and his short stories have been published in The New Yorker, National Lampoon, Glamour, New York Press, and Harper's Bazaar. Kriegman has also authored two novels, Being Audrey Hepburn and Things I Can't Explain.
He holds a US Patent related to a hybrid animatronics and real-time virtual set process. He has taught writing and film at Southampton College Stony Brook and was an Adjunct Research Fellow and Adjunct Faculty at University College Dublin School of Education in Ireland.
Kriegman has resided in Santa Barbara for the last eight years. During that time, he has been a contributing editor at the Santa Barbara Independent as well as a staff writer at the Montecito Journal and developed and created the Montecito Journal Morning MoJo. He has also been a visiting lecturer at both UC Santa Barbara's Bren Center and Antioch University in Santa Barbara. 
The materials will be preserved and made available to the public for research in UCSB Library's Special Research Collections, a state-of-the-art facility for the preservation and digitization of rare and unique collections.