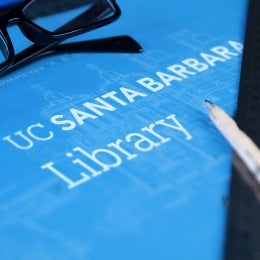 The UCSB Library has embarked upon a strategic planning process to provide us with a roadmap to focus our efforts and resources for the next three years. The Library is working with an experienced library leader and consultant, Mary Ann Mavrinac, Vice Provost and Dean Emeritus, University of Rochester Libraries, to guide and facilitate the process. The plan will identify high level goals that are attainable and sustainable. The plan will be completed, and the implementation phase will begin, in March 2023. 
During the planning process, we are engaging with UCSB campus administration, faculty, graduate students, and undergraduate students to understand their research, teaching, and learning priorities and the directions in which the campus is headed. An internal library Strategic Planning Team is leading library staff in an exercise to explore and analyze trends in the broader technology, higher education, scholarly communications, and publishing environments. 
Our aim is that the UCSB Library's strategic plan will align with, and add value to, the mission and priorities of UCSB, while demonstrating the unique role and value that the Library contributes. We thank everyone who has provided input into this process and look forward to sharing the plan more widely in the spring.