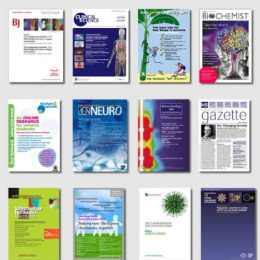 The University of California (UC) and the Biochemical Society / Portland Press, have entered an open access agreement, effective February 22, that includes open access publishing of an unlimited number of articles by corresponding UC authors.
The agreement also provides researchers throughout the UC system with unlimited reading access to the full portfolio of the Biochemical Society / Portland Press.
As with UC's other transformative open access agreements, the UC libraries are providing funding to help cover open access publishing fees for UC authors who publish with the Biochemical Society / Portland Press.
UC libraries will pay at least $1,000 of the article processing charges (APC) for articles with a UC corresponding author. If grant funds are available to cover the balance, the author will be asked to pay the remainder. If grant funds are not available, PLoS will then charge the full APC to the UC libraries. 
All Portland Press journals are included:
Biochemical Journal
Clinical Science
Bioscience Reports
Neuronal Signaling
Biochemical Society Transactions
Emerging Topics in Life Sciences
Essays in Biochemistry
For more details on the agreement, visit the UC Office of Scholarly Communications website.
To connect with UCSB Library about open access-related questions or comments, please email openaccess@library.ucsb.edu.