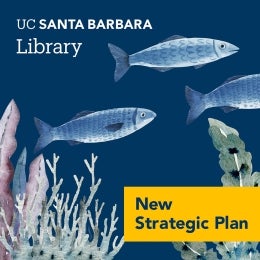 UCSB Library has completed an intensive strategic planning process of engagement and analysis with the goal of defining the key priorities around which we will align our future efforts.
The Library's new strategic plan lists four priority areas and key goals toward which we can make significant progress over the next three years.
While we will undertake specific projects to advance these goals, we remain committed to maintaining our core services, enhancing the quality of those services, and continuing to listen to our communities.
Learn more