Count Dracula, Vlad the Impaler, and vampire pop culture may not seem like obvious areas for scholarly research. However, couple Melinda Hayes, University of Southern California (USC) Rare Books Librarian, and Wayne Shoaf, USC Metadata and Digital Librarian recognized this undervalued collecting area and have spent the last 30 years amassing a fascinating and scholarship-worthy collection of vampire ephemera. Now, this collection will have a new home in the UC Santa Barbara Library's American Religions Collection.
Their collection spans from late 18th-century vampire accounts to modern-day portrayals of vampirism, including vampire romance novels. 
"With almost every generation, there is a new iteration of what vampires are or what they can do," Hayes explained. "They each take this idea of immortality, being undead, and blood drinking through different ideas of how it could exist."
While certain portions of the collection will remain in the custody of Hayes and Shoaf–including figurines, prop swords, board games, "Count Chocula" cereal boxes, and even a pinball machine–their vast collection of rare or first edition books, comics, and other printed ephemera will be donated to the UCSB Library over the next several years.
The Collection Begins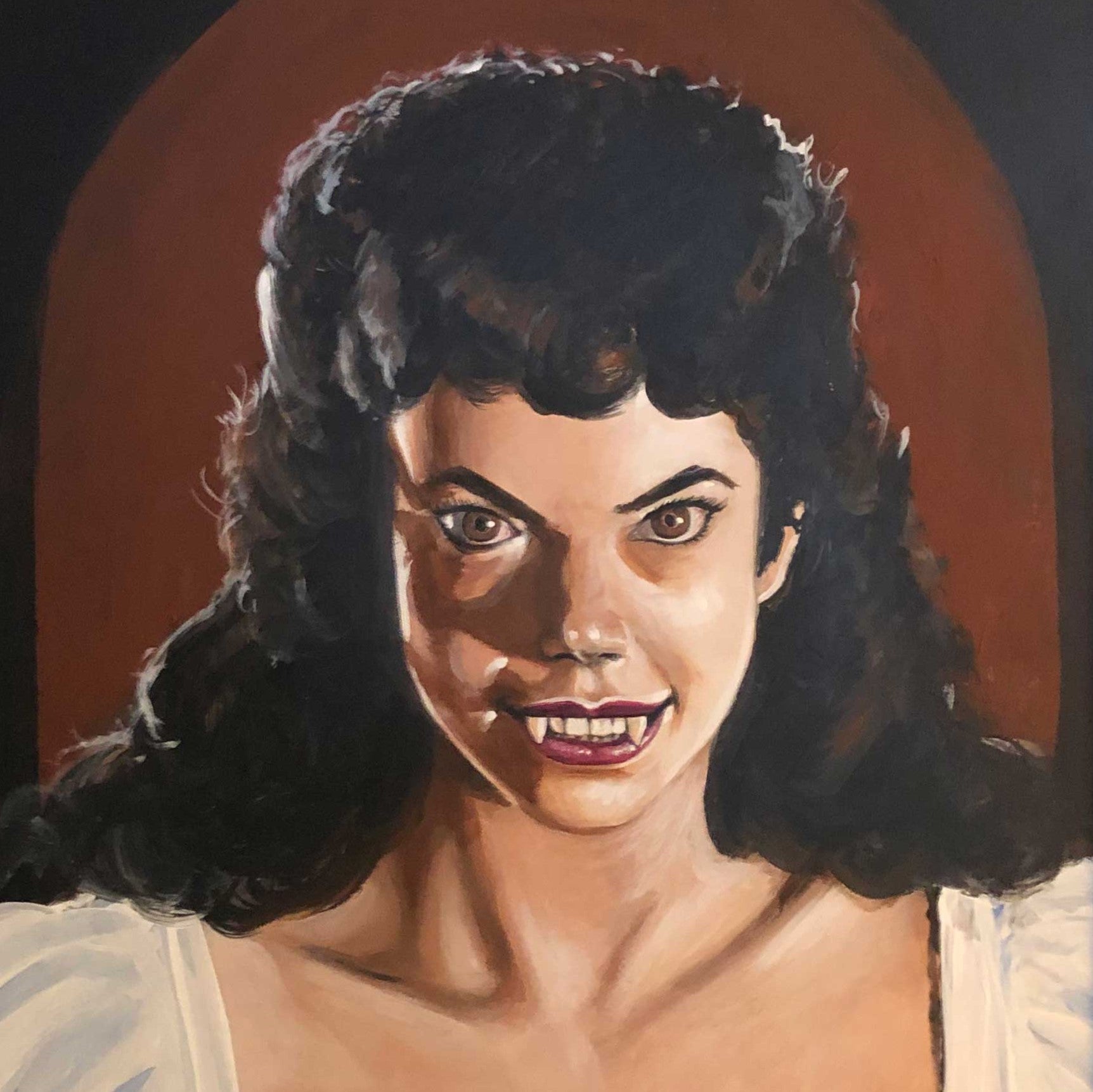 Shortly after Hayes and Shoaf were married in 1991, they began thinking of activities they could do together. "Wayne suggested collecting," said Hayes. "We thought of what we were both interested in, and I had an interest in gothic lore, the works of Edgar Allen Poe, and things like that." 
They settled on vampires and, drawing on their backgrounds as librarians, Hayes and Shoaf pursued collecting with organized precision. "When we identified that this was something we were really going to collect, we had to define what exactly we were looking for," Shoaf explained. "But we found that some definitions of vampires were a bit too broad for our needs. We didn't want to include spiritual vampirism or just the term 'vampire' in reference to someone who isn't a good person. There had to be some relationship to fangs, blood, coffins, and that sort of vampirism."
They started their collection with VHS tapes of the 1960s vampire soap opera "Dark Shadows," a favorite from Hayes' youth, and a scattering of books related to vampires. However, it was an extended sabbatical to Vienna, Austria that advanced their collecting to the next level.
"When we went to Vienna, I was able to pursue a research project in developing a bibliography of European books on vampires," Hayes said. "It was a chance for me to visit libraries, and we also ended up buying and collecting in the various places we went in Europe." 
Those places included Hungary, the Czech Republic, and Romania, where they also had the chance to visit the birthplace of Vlad the Impaler in Romania, also known as Vlad Dracula, who inspired the name of Bram Stoker's novel and character Count Dracula in the late 19th century.
The Joy of the Hunt 
To assist in their search, Hayes and Shoaf created a list that they divided into 'wants' and 'haves' for their collection, which at one point extended well over 150 pages in 6-point font. Due to the technological limitations of the early 1990s, they would print the list in its entirety to reference while exploring various book stores and Comic-Cons.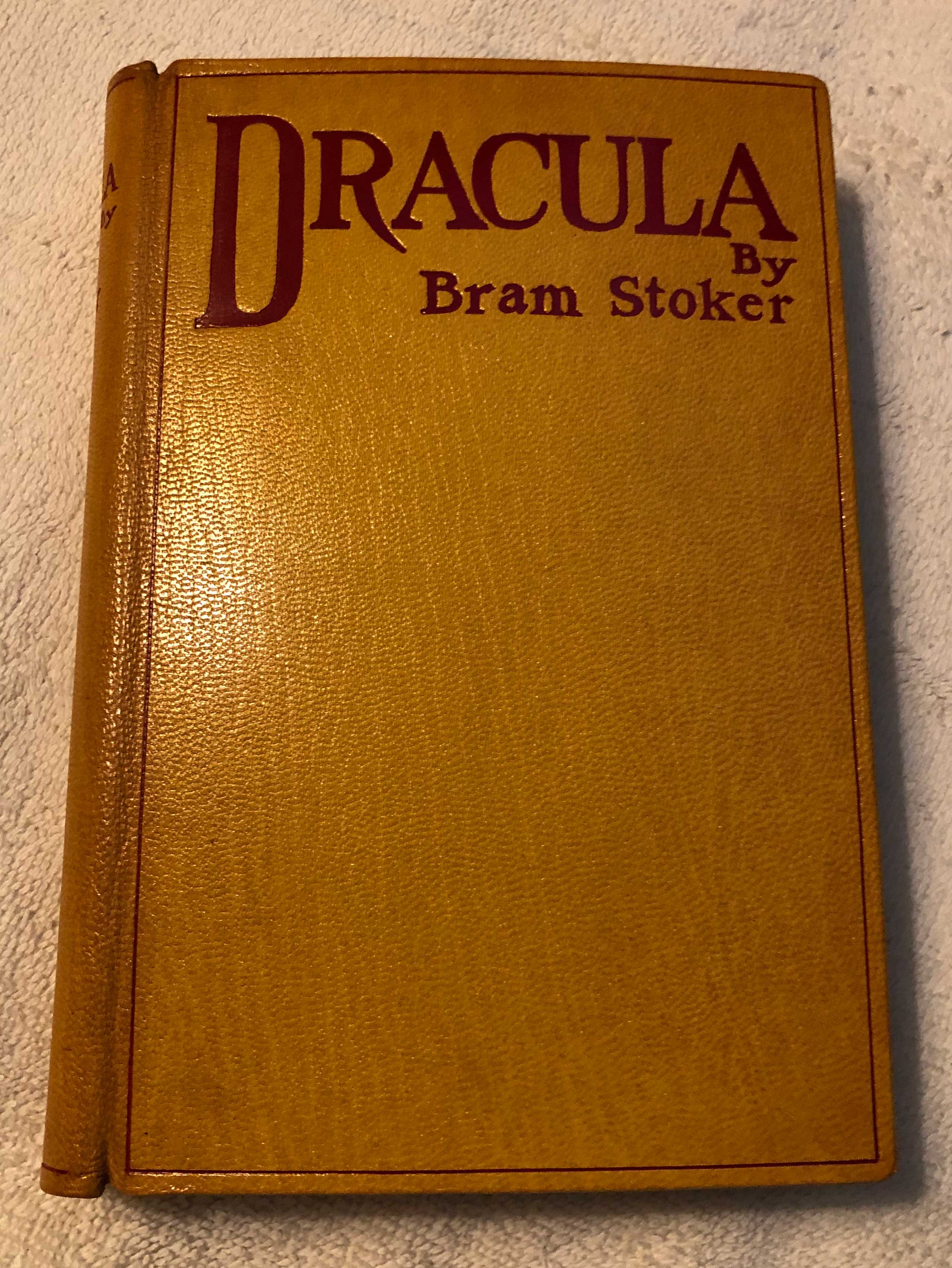 While they eventually created their own website to keep track of their materials, along with establishing an online catalog through Library Thing, Hayes and Shoaf continued to scour local and international book stores as well as comic conventions to increase their collection. 
It was at these book and comic conventions that they would meet some of their best connections, including Gordon Melton, the creator of the UC Santa Barbara Library American Religions Collection, as well as Del Howison and Sue Duncan, owners of the Dark Delicacies horror-centric bookstore in Burbank, CA. These interpersonal and online connections expanded Hayes and Shoaf's reach for vampire-related materials, occasionally extending as far as Italy, Australia, Turkey, and Argentina.
"A lot of the joy in what we're doing isn't necessarily about the love of vampires or Dracula in particular," Shoaf commented. "A lot of it is about the hunt. You discover something exists, and you're on the hunt to find it." 
One item in particular that spurred their hunt was an original, first edition copy of Bram Stoker's Count Dracula, first published in 1897. Hayes and Shoaf spent a week scouring the book stores of London, finally finding a promising lead on their last day amidst pouring rain. 
"First edition Dracula are not that easy to identify, and there are not that many out there," explained Shoaf. "The moment I saw it I knew it was the one. It was in a replicated rebinding of the original, which was bright yellow with red writing."
Their other items of note include a 1759 text detailing the vampires of Hungary, Bohemia, Moravia, and Silesia as researched by Benedictine Monk Dom Augustin Calmet, who had been sent by the Pope to investigate vampire sightings in Poland, and a copy of Pe urmele lui Vlad Tepes (1979) by Radu Ștefan Ciobanu, which recounts the life of Vlad the Impaler.
The Vampire Collection Comes to UCSB
In 2015, Hayes was presenting on the Vampire Collection at the California Rare Books School at UCLA when she was approached by Danelle Moon, the UCSB Library's Curator of Local History, Rare Books, Print History, and Artist Books, who articulated an interest to bring their unique collection to UCSB. It wasn't until October 2021, however, that they brought their first shipment of books to the Library, citing the pandemic as their catalyst..
"[The collection] fits beautifully with ARC, which documents non-traditional American religions and cults," commented Moon. "This acquisition is significant on multiple fronts, and fits into the student and faculty interest in comic books, graphic novels, and cult studies that began with classic literature."
Hayes and Shoaf envision the collection as being open and available to all who wish to sift through its contents. "We hope the students and faculty enjoy the collection as much as we enjoyed collecting it," said Hayes. 
"Being librarians and coming from a library," Shoaf added, "we don't want to control what UCSB does with the material. We want them to use it in whatever ways will serve their community best. That was one of the main reasons that UCSB was a great decision for us." 
The Vampire Collection will be moved to the ARC over the next several years, where it will be available for students, faculty, and community members to explore. 
Images: 
1. Wayne Shoaf (left) and Melinda Hayes (right) standing in their vampire library, Los Angeles, CA.
2. Oil painting of Gina as portrayed by Andree Melly in "The Brides of Dracula," painted by Woody Welch ca. 2000.
3. Bram Stoker's Dracula, 1897. Printed in Westminster, England by Archibald Constable and Company. 1st edition, 2nd printing.