Greg Scholl never sought out to become a collector. In fact, as is the case for many accidental collectors, it all started with a curiosity about a subject that turned into a casual hobby and then morphed into a multi-decade long pursuit of collection completion. This formula describes many collectors who donate materials to UCSB Library's Special Research Collections. 
As a result, the Library is the happy beneficiary of many unique and rare collections, including Scholl's, who recently donated an impressive–and nearly complete–collection of 78 rpm sound recordings by guitarist Agustin Barrios to the Performing Arts Collection. The new collection is named The Greg Scholl Collection of Agustin Barrios Mangoré Recordings in honor of John and Jody Arnhold. 
Born and raised in Pittsburgh, Scholl described himself as "music obsessed" during his childhood, spending his hard-earned pocket money on LPs and upgraded stereo equipment. When he moved to New York City after graduating college and was exposed to the flourishing music scene, he became interested in building a curated collection that expanded into 78 rpm records, the precursor to today's vinyl LP records. 
He was first introduced to 78s by his father-in-law, who had a vintage Victrola phonograph and a collection of 78s, including one of Louis Armstrong's recordings. After that, Scholl started perusing stalls at the WFMU Record Fair, a seminal show event in NYC featuring thousands of recordings on various formats sponsored by radio station WFMU. 
Scholl's interest in collecting was also inspired by the artistic curiosity of his friend Rick Kaufmann, a cultural impresario and founder of experiential Art et Industrie gallery, who taught him to take risks on behalf of art, artists and interests. As a result, Scholl's collecting went from a hobbyist's interest to a lifelong passion, and he quickly amassed more than 7,500 78 records.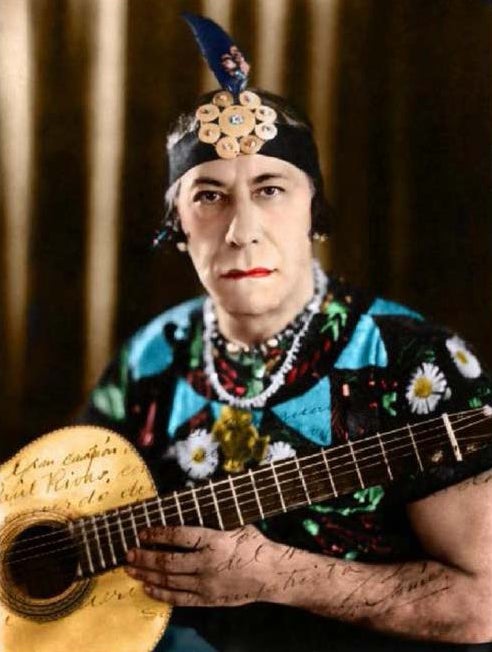 Scholl collected various artists and genres–including jazz, blues, cajun, Irish music–which was led by his curiosity more than by a desire to complete record label sets. His collection strategy changed when he discovered Agustin Barrios Mangoré, a recording pioneer and one of the 20th century's greatest guitar virtuosos and composers. Born in 1885 in Paraguay, Barrios was known for his phenomenal performances, both live and on gramophone recordings.
 "I always liked Barrios as a composer and really found him this mysterious figure, but I  wondered why he wasn't more popular," explains Scholl. "My goal was to get every Barrios 78 rpm record I could find."
By forging on-the-ground connections in South America, Scholl was able to locate and build an almost complete Barrios collection, including test pressings and unpublished recorded materials. When storage and the safety of the materials started to become an issue, Scholl decided it was time to donate the collection to a worthy long-term home.
He selected UC Santa Barbara, in part because he knew of the Library's reputation as a collecting institution and commitment to metadata, but largely because of a shared connection with donors John and Jody Arnhold. As the Executive Director of Jazz at Lincoln Center (JALC), Scholl works closely with the Arnholds, who have been long-time supporters of both JALC and UCSB, where John was an undergraduate student and serves as the chair of the UCSB Foundation Board of Trustees. 
The Arnholds have made significant contributions to both institutions, as well as supporting various arts, education and environmental causes throughout the US. Their generous philanthropy, kindness and authentic engagement in the organizations they support inspired Scholl to name the collection in their honor.
"We are thrilled Greg chose to house this collection at the Library and name it for the Arnholds," says Performing Arts Curator David Seubert. "Our Performing Arts Collection includes a world-class collection of Latin American recordings and the Barrios materials significantly adds value to this area, supporting future scholarship."
Now that the materials are at the Library, Scholl wishes that "the collection is used by scholars and researchers. There are people who collect with an intention–which could be financial–and those who collect what they love. I'm definitely the latter."
Image Captions
Black and white portrait of Agustin Barrios
"Nitsuga Mangoré" aka Agustin Barrios, image by Frederick Sheppard featured on the book cover of "El Libro de Oro, Vol. 6 – A Forest of Dreams – part 3"