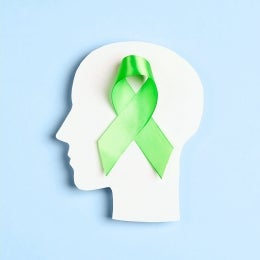 UCSB Health & Wellness has partnered with UCSB Library to fund and grow the Well-being Resources Collection, which has become increasingly important as the COVID-19 pandemic continues to affect mental health. 
Nearly 80 new titles are now accessible at UCSB Library, of which about half are e-books and half are print books. 
These resources span a wide range of topics, including healthy eating, stress management, sexual health, mindfulness, positive psychology, community-building, and even forest bathing, among others. 
As the pandemic shut down campuses and businesses nationwide, UCSB Librarian Kristen LaBonte began to purchase resources for the collection in anticipation of increased demand. 
LaBonte worked together with UCSB Health & Wellness Director, Sharleen O'Brien, to identify titles relevant to college students. 
"This is the first time Health & Wellness has worked with the Library to purchase a collection," said O'Brien. "We know that in these unprecedented times, access to valuable information about managing stress, anxiety, and fear is critical." 
To view the full list of books available in the Well-being Collection, see the Well-being Resources LibGuide. Titles available only in print can be requested through the Library's new pick up and mailing service.