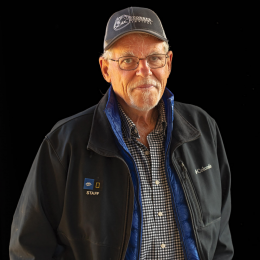 Art power couple Mary Heebner and Macduff Everton have been long-time contributors to Santa Barbara's creative economy. Over the last 30 years, their travels around the world have been the source of inspiration for photojournalism, visual anthropology, papermaking, painting, published books, and more, many examples of which are currently represented in the archives of the UCSB Library's Special Research Collections (SRC).
Both alumni of the UCSB College of Creative Studies, Heebner ('73) and Everton ('81) are inquisitive and multi-talented individuals whose commitment to the Library is long-standing.
Everton's photographic journey began at 17 when he left Santa Barbara with his surfboard to visit Europe, which surprisingly led to a hitchhiking expedition around the world and the lucky find of a discarded camera. When he reached Japan, he sold his first stories about Burma and Southeast Asia.
Two years later Everton returned to the United States, and was hired by an educational film company to travel to Latin America to create college-level archaeological and anthropological filmstrips.
Documenting the Modern Maya 
When the company ran out of money, Everton returned to the Yucatán to begin documenting the living Maya, a culture in transition.
In order to support his project he took a number of seasonal jobs that included wrangler and muleskinner at a pack station in the Golden Trout Wilderness in California, and then as a whitewater river guide. 
On his first visit to the Yucatán, he set out to capture a day in the life in the manner of the famous Life magazine series. However, he found their lives so multifaceted that a day wasn't enough to convey all they did, thought, and believed. One day became a week, then a year, then twenty.
The University of New Mexico Press published the fruits of these two decades, combining his words and images into the book The Modern Maya: A Culture in Transition, which includes essays by UCSB Professors Ulrich Keller and Dr. Dorie Reents-Budet.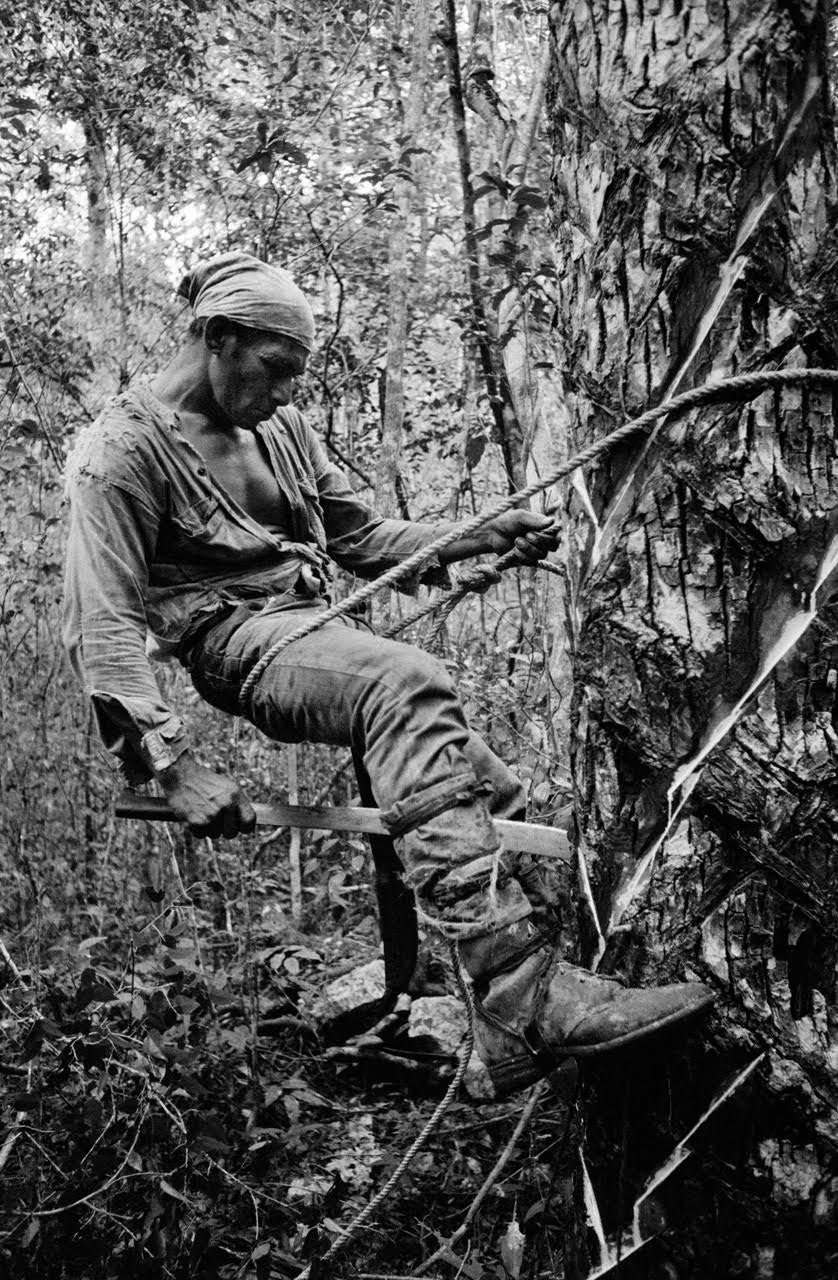 UCSB's University Art Museum also created a traveling exhibition that went to multiple venues around the nation for several years, with the book serving as the show's catalog. 
So many significant events followed that Everton felt compelled to keep telling his friends' stories.
For example, Everton's attention was caught after the North American Free Trade Agreement (NAFTA) put nearly three million Mexican farmers out of work. For an agrarian culture like the Maya, this had a devastating effect—so much of Maya cultural knowledge, built up over thousands of years, is connected to their agricultural practices and ceremonies.
Adding to its detriment, tourism became a major industry and monoculture, transforming the Caribbean coastline into some of the most prohibitively expensive real estate in North America. 
To better understand these events and their relationship to Mayan history, Everton found an emerging group of botanists, agroecologists, epigraphers, archaeologists, and ethnographers studying the ways in which the Maya cultivated and managed their land.
He followed two archaeologists, including UCSB's Anabel Ford, while they conducted their fieldwork. In 2012, the University of Texas Press published The Modern Maya: Incidents of Travel and Friendship in Yucatán, part of the Nowlin Series in Art, History, and Culture of the Western Hemisphere.
Universidad Intercultural Maya de Quintana Roo also published a Spanish edition, Los Mayas Contemporáneos, Incidencias de Viaje y Amistad en Yucatán in 2016. A copy of this publication will be among Everton's donated archives.
Francisco Rosado May, the Rector of the University, wrote in response to the book, "Interculturalism deals, basically, with finding efficient ways of understanding between cultures, ways in which interactions are equal and respectful, in order to construct a sustainable future. All of this context was in my mind as I devoured Everton's book. I understood after only a half-hour of reading The Modern Maya that the book offered answers to my questions in a well-articulated framework from both a Maya point of view and a foreign observer's point of view that was different from other works I had read, which simply gave ethnological descriptions of 'the natives' and which, in fact, offered no intercultural context at all… His work helps us understand the processes of transformation, adaption, resistance, change. These are the processes that have characterized my native Yucatán since the Spanish conquest."
Everton's Work Featured in Revered Places & Publications
Stephen White, one of Los Angeles's first photography dealers, began representing Everton's work in the early 1980s, followed by Janet Borden in New York and Kathleen Ewing in Washington, D.C.
As a result, Everton's work can be found in the collections of many public and private institutions, including the Bibliotheque Nationale, Paris; Brooklyn Museum, New York; British Museum, London; International Center of Photography, New York; Los Angeles County Museum of Art, Los Angeles, CA; Musée de L'Elysée, Lausanne, Switzerland; Museo de Arte Moderno, Mexico City, Mexico; Museum of Modern Art, New York; Tokyo Fuji Art Museum, Tokyo; and New York Public Library, New York. 
As for the nature of his photography, Everton often uses a panoramic camera, which mimics what the eye sees with peripheral vision and gives a sense of place. He became internationally known as one of a few masters of panoramic photography. 
Magazine editors began hiring Everton for his fine art eye, and he's worked for many national and international publications, including Life, NY Times Magazine, Outside, Smithsonian, Condé Nast Traveler, Connoisseur, Saveur, The Saturday Evening Post, Vogue, Natural History, Gourmet, Fortune, Newsweek, House & Garden, American Archaeology, Town & Country, and Nature Conservancy. For three decades he was a contributing editor at National Geographic Traveler. 
Andy Grudberg, the New York Times photo critic, wrote, "Macduff Everton updates travel photography in the same way that Ansel Adams updated 19th-century photography of the West. He captures strange and eloquent moments in which time, and the world, seem to stand still."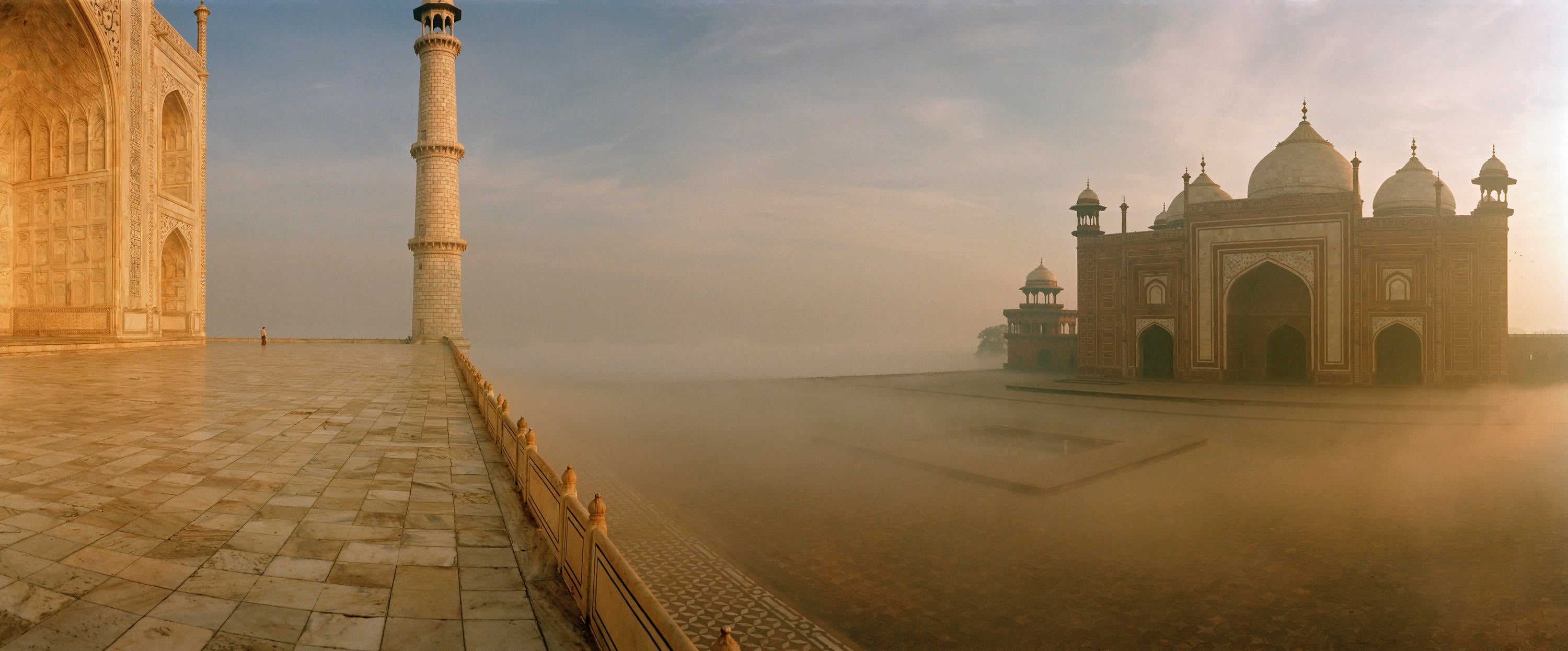 Photographing Patagonia's Protected Wilderness 
In 2004, Everton was called to work with Goldman Sachs and the Wildlife Conservation Society in collaboration to create Karukinka Park--meaning "our land" in Selk'nam, one of the original nomadic people of southern Patagonia.
Here Everton documented Karukinka, reserving 29 hours of helicopter use to photograph the park and also exploring with Heebner by vehicle and on foot. The resulting images were featured in the book Tierra Del Fuego: An Approach to Wilderness Preservation. 
Because of his work in Mesoamerica, he has collaborated on several archaeological books including The Code of Kings: The Language of Seven Sacred Temples & Tombs with archaeologists/epigraphers Linda Schele, Peter Mathews and Justin Kerr, and The Cities of Ancient Mexico: Reconstructing a Lost World by Jeremy Sabloff. Everton also illustrated children's books with his artwork, including his own publication El Circo Magico Modelo - Finding the Magic Circus.
Everton founded Tixcacalcupul Press in 1984, with the publication of That's Not Entirely True: An album of Fotoverigraphs. Other publications include The Book of Santa Barbara with an essay by Pico Iyer; Patagonia, La Última Esperanza, a bilingual collaboration of photography, essays, and drawings with Heebner after several visits to the southern Chilean province between 1994-2011.
Capturing Santa Barbara County Viticulture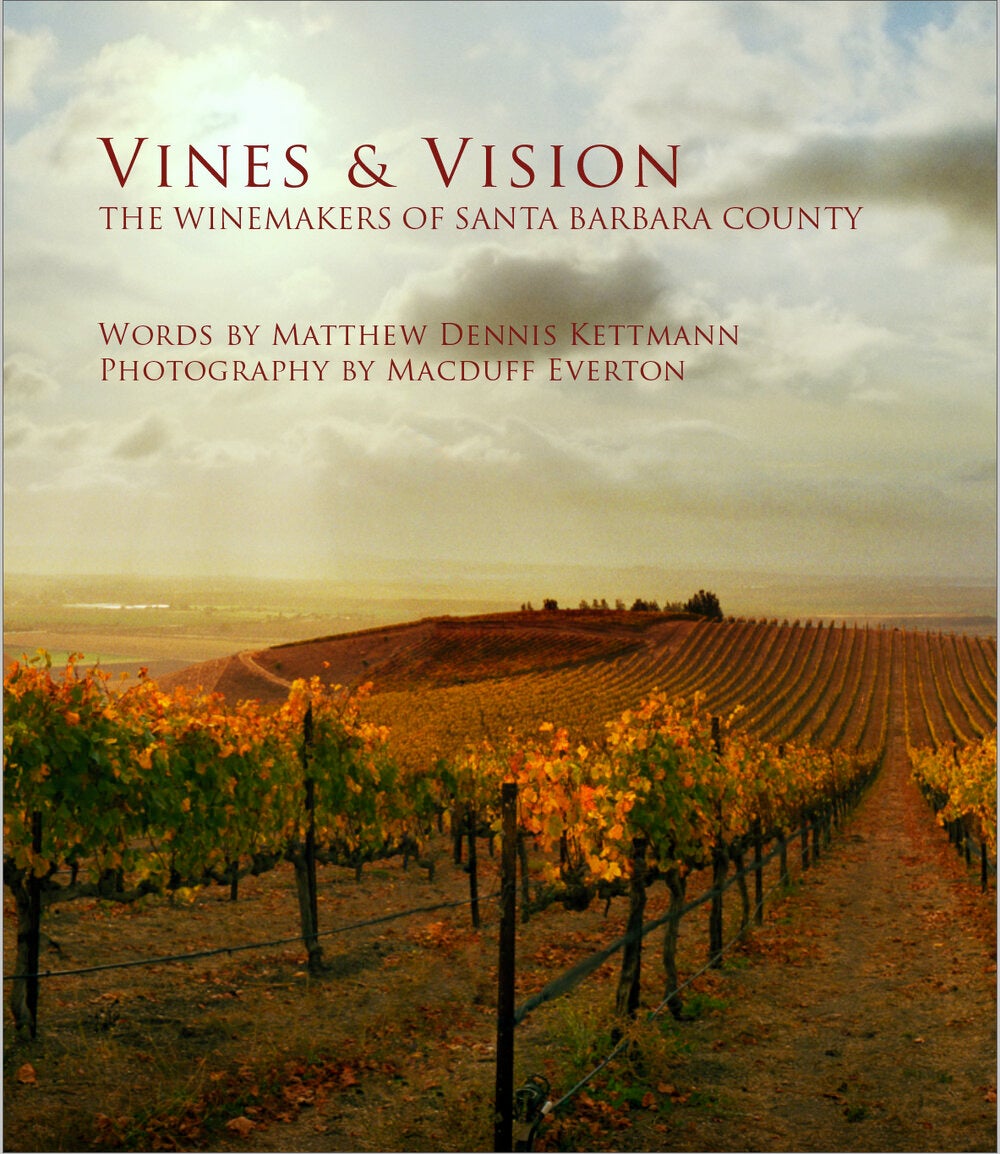 He most recently published Vines & Vision: The Winemakers of Santa Barbara County with local writer and oenophile Matthew Dennis Kettmann, also a graduate of UCSB.
Kettman and Everton had previously collaborated on Around the Table: Recipes & Stories From The Lark in Santa Barbara, to which Kettmann contributed a chapter on wine history, and Everton photographed, designed, and edited, making The Lark the first Santa Barbara restaurant to publish a cookbook.
That project was the impetus for Vines & Vision, which was published in 2020 during the pandemic with a sold out first run of 7,000 copies.
"We wanted to do it because there hadn't been a good book for 40 years on the history of the county featuring winemakers and viticulturalists, and so much has changed since then" says Everton. "And it was important to us that the vineyard workers were recognized for their contributions as much as the winemakers and owners in our Buen Equipo/The Good Team chapter." 
At 632 pages, the book is certainly comprehensive in its scope and includes over 1,000 images by Everton and 100 in-depth profiles by Kettmann on Santa Barbara County's influential contributors to its viticultural history.
The book was a labor of love in many ways and a capitalization of their long careers and enduring friendship: Everton began photographing Santa Barbara winemakers in the 1990s and Kettmann has been covering the local wine industry for 20 years.
They are already planning a second book together, while Everton is simultaneously collaborating with Heebner on an ongoing exploration of Antarctica and the Arctic.
With essays on the history of the region, a study of its unique geography, and analysis of important trends, Vines & Vision is also an important contribution to SRC's growing Viticulture Collection.
And, it complements the other items in Everton's archive at the Library, which includes his extensive collection of research books into the Maya culture and Mesoamerica for his book, notes from over 50 years of traveling and assignments and eventually, a digital copy of Everton's entire photographic portfolio. 
"Because of Everton's impressive efforts to capture the faces of Santa Barbara County viticulturalists, we now have a treasure chest of images that tell the story of a major region in the wine industry," says Moon. "As we continue to develop our Viticulture History Collection, these images will provide important historical context for researchers long into the future."
Everton's archives, documenting his truly exceptional life and career, will be an extremely welcome and fascinating addition to the Library's Special Research Collections.