UC Santa Barbara is the proud home of some of the most cutting edge and prominent research, supported by faculty members who are leaders in their respective fields. In an effort to preserve decades of this institutional knowledge and impact, Special Research Collections (SRC) places particular emphasis on acquiring "faculty papers," which richly document the careers of our current, retired, and deceased faculty members.
"Collecting faculty papers allows us to provide a glimpse into the research that goes on at UCSB," University Archivist Matt Stahl, who manages the papers, explained. 
Stahl has worked with faculty to facilitate the acquisition and preservation of journals, lecture notes, recordings, publications, and biographical material. These materials provide a snapshot into the life and work of our most talented and beloved faculty, serving as a resource for students, researchers, and even journalists.  
"A lot of times, researchers want to dig into a faculty member's files to access the raw research that they obtained through field research, or for faculty who were early leaders in their field," Stahl commented. "We have also encouraged the use of faculty papers for undergraduate courses seeking to incorporate archival research into their curriculum."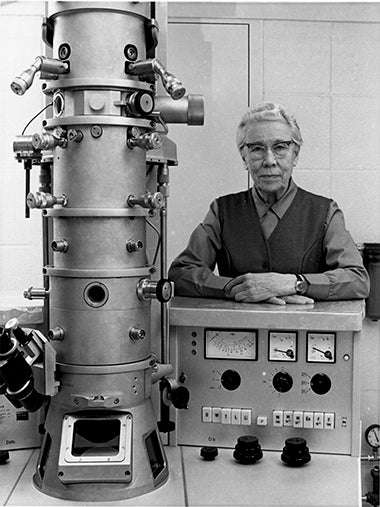 These papers span a wide range of research topics, from botany to string theory to music, and feature some of the most prominent scholars in their fields. These include the papers of Nobel Prize winners Walter Kohn, Alan Heeger, and Herbert Kroemer, former Congressman and Religious Studies Professor Walter Capps, Chinese Literature Professor Kenneth Pai, as well as Black Studies Professor and Jazz specialist Douglas Daniels.
Also among these noteworthy collections are the papers of Katherine Esau, a Professor of Botany from 1963 to 1965. She is best known as the author of the textbooks Plant Anatomy (1953) and Anatomy of Seed Plants (1960), and for her research on plant diseases and viruses, of which she published over 100 articles. She was a Guggenheim Fellow in 1940, was the sixth woman chosen as a member of the National Academy of Sciences (1957), and was awarded the National Medal of Science (1989) by President George H. W. Bush.
Essau's papers were donated In 1995, and include sixteen boxes of both personal and professional materials relating to her work. A guide to Esau's materials can be found on the Online Archive of California.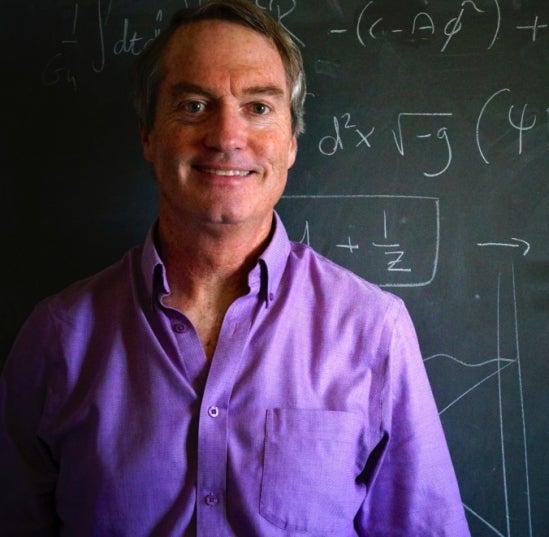 Also included are the faculty papers of the late Professor Joseph Polchinski, a long-time member of Kavli Institute for Theoretical Physics (KITP), which were donated in September 2021. Polchinski was a prominent figure in the physics world for his creative ideas around string theory. Among his most notable publications was a widely regarded article on black holes, which he published In 2012 alongside fellow string theorist Donald Marolf and two of his students, James Sully and Ahmed Almheiri, as well as his prominent two-volume textbook String Theory (1998).  Polchinski was also awarded the Dirac Medal, a physics award that has often been a precursor to the Nobel Prize, for his research on branes, and shared a $3 million Breakthrough Prize in Fundamental Physics with Harvard scholars Andrew Strominger and Cumrun Vafa in 2017. 
Following Polchinski's death in 2018, Lars Bildsten, the Director of KITP, and Dr. Dorothy Chun, Polchinski's wife and fellow UCSB professor, helped make arrangements to bring his papers to the Library. The collection consists of videotaped lectures and over 100 binders full of sketches, equations, notes and theories related to physics. Stahl and his student assistant Rebecca Vasquez are currently processing Polchinski's written work. 
Both Esau and Polchinski's collections will be properly preserved within SRC thanks to the foresight of colleagues, family, and friends who believed in securing a permanent home for their legacy. However, without this foresight, the collections of many notable professors often never receive this opportunity. In lieu of this, many faculty members take it into their own hands to preserve their materials during their lifetime. 
Professor Emeritus Jeremy Haladyna, an instructor-of-record for 29 years at UCSB for both Music and Creative Studies, is one such faculty member. After retiring in 2019, Haladyna made arrangements with SRC to donate his papers as a legacy gift. 
In addition to teaching, Haladyna has been a lifelong music writer. He has written hundreds of pieces and built up an exceptionally detailed amount of materials relating to his music, all of which will be included in his collection. One of these pieces Haladyna has been working on for the past 36 years, which features music inspired by aspects of Mayan culture–their legends, cosmology, calendar, language, and even their athletic games.
"This material will also come into the [Faculty Papers] archive as my 'Mayan Cycle,'" Haladyna explained. "This trove contains mathematical details on the three music scales I invented based on the Mayan calendar, as well as a memoir recalling the ten trips I made to the Mayan area–Mexico, Belize, Honduras, and Guatemala–to experience the Mayan world first-hand." 
When asked about his decision to entrust SRC with his life's work, Haladyna expressed how obvious the choice felt. "The choice of UCSB for this material seemed to present itself right away. Making music live is like a battlefield. Having personally spilled so much blood, guts and emotion on Lotte Lehmann stage, why would I look elsewhere for a depository? To my mind, it makes sense to lodge [at UCSB] what was made here, and what was promulgated here. I also think it's important that the arts community at UCSB, which strives so hard, be amply represented in Special Collections."
Haladyna's collection will also include two science fiction novels, musicals created by his students, and additional historical documentation of the Music Department.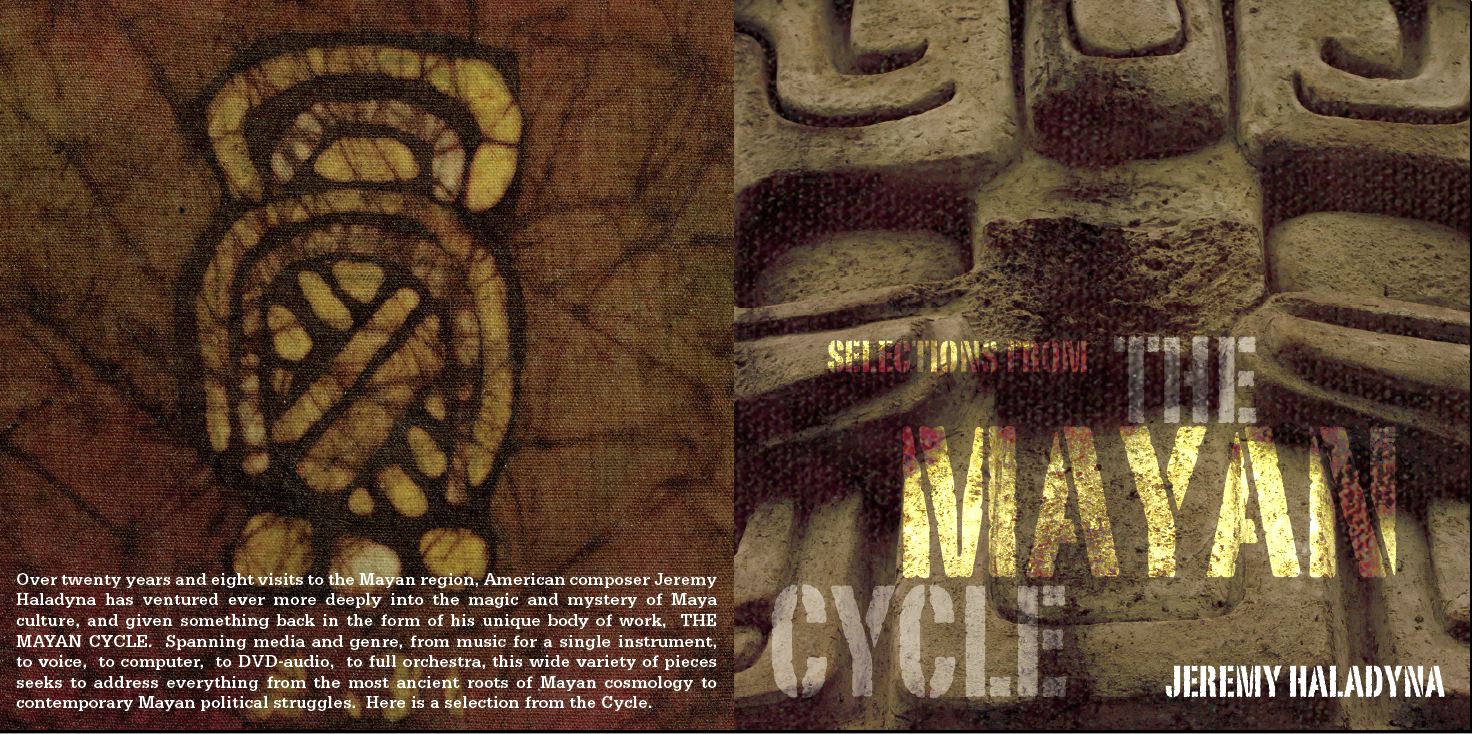 Stahl continues to build the collection of Faculty Papers through specific acquisition strategies. "Moving forward, we are making a concerted effort to make sure that our Faculty Paper collections are more diverse," he explained. "We are also particularly interested in the collection of scientific materials, including lab books, and field research."
Faculty papers are the best way to highlight UCSB's legacy as a prestigious and accomplished institute of research, and to document its vast array of research. The Library will continue to make the life and work of faculty members a collecting priority to ensure that UCSB is always recognized and remembered as a place of creativity and ingenuity.
Photos:
The Department of Special Research Collections at the UCSB Library.

Dr. Katherine Esau with a microscope in her laboratory. 

Dr. Joseph Polchinski in the Kavli Institute for Theoretical Physics.

Professor Emeritus Jeremy Haladyna.

The album cover for Haladyna's musical work titled "The Mayan Cycle."

The album cover for Haladyna's musical work titled "The Mayan Cycle."