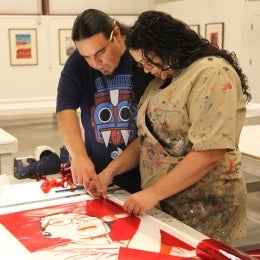 In 2007, Bay Area artists Melanie Cervantes and Jesus Barraza created Dignidad Rebelde, a graphic arts collaboration that uses art to highlight community struggles, amplify stories, and support global indigenous and people of color movements. In an effort to expand both the communal and educational accessibility of their work, Cervantes and Barraza collaborated with Angel Diaz, Curator of the California Ethnic & Multicultural Archives (CEMA) at UC Santa Barbara Library, to archive a wide selection of their prints at the Library.
"Cervantes and Barraza are a collaborative much like many of the arts organizations whose collections we have [at CEMA], including the Royal Chicano Air Force, the Self-Help Graphics, and Galeria de la Raza," explained Diaz. "I see Dignidad Rebelde's work as part of a new generation of artists that is inspired by these earlier collectives and is continuing their tradition of activist art production."
Jesus Barraza discovered graphic design in the mid-1990s while working for his high school newspaper and later for La Voz de Berkeley, UC Berkeley's 's oppositional XicanX newspaper.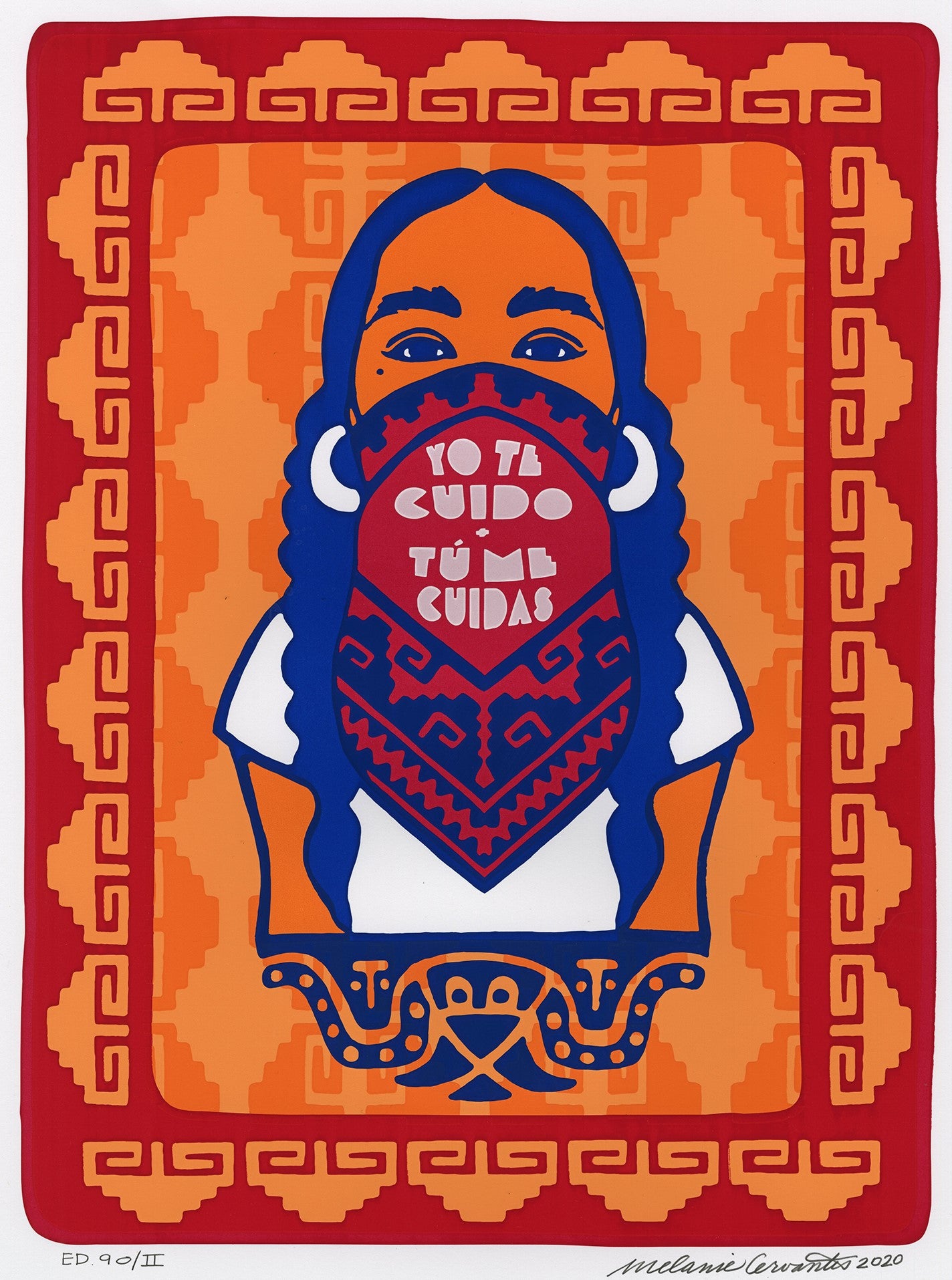 After graduating from college, Barraza joined the Mission Cultural Center for Latino Arts in San Francisco as a graphic designer, where he learned the art of screen printing from printmakers Calixto Robles and Juan R. Fuentes at the Center's Mission Gráfica Printmaking Studio. In 2003, Barraza moved to a screen printing studio in Oakland, CA. Two years later, he would meet Cervantes during a project for her foundation.
Melanie Cervantes has consistently expressed a love for art and color since childhood. As a student at the University of California Berkeley, she came under the mentorship of Professor Celia Hererra-Rodriguez – now a professor in UCSB's Department of Chicano & Chicana Studies – who is a watercolorist, installation and performance artist that "integrated art practice into all of her pedagogy." Cervantes was also involved in various campus-based and community organizing, and participated in outings to local institutions like The Hammer Museum and the Museum of Latin American Art to see the work of celebrated XicanX artists. 
After graduating, she worked in philanthropy for 12 years while also exploring her artistic talent outside of work.
In 2006, Barraza and Cervantes began Dignidad Rebelde, a creative collaborative that made artwork accessible for various movements, communities, and organizations both nationally and internationally. They began creating visibility for their artwork using emerging social media technologies, such as MySpace, Facebook and online blog posts, as well as engaging in collaborations with friends. By 2007, they completed their first major poster project for an Oakland-based organization supporting a contingent of Native American women to attend an encuentro (meeting) in Mexico with Zapatista communities. The poster includes a portrait of a Zapatista woman breastfeeding, paired with text from the Ejército Zapatista de Liberación Nacional's (Zapatista Army of National Liberation's) revolutionary laws for women.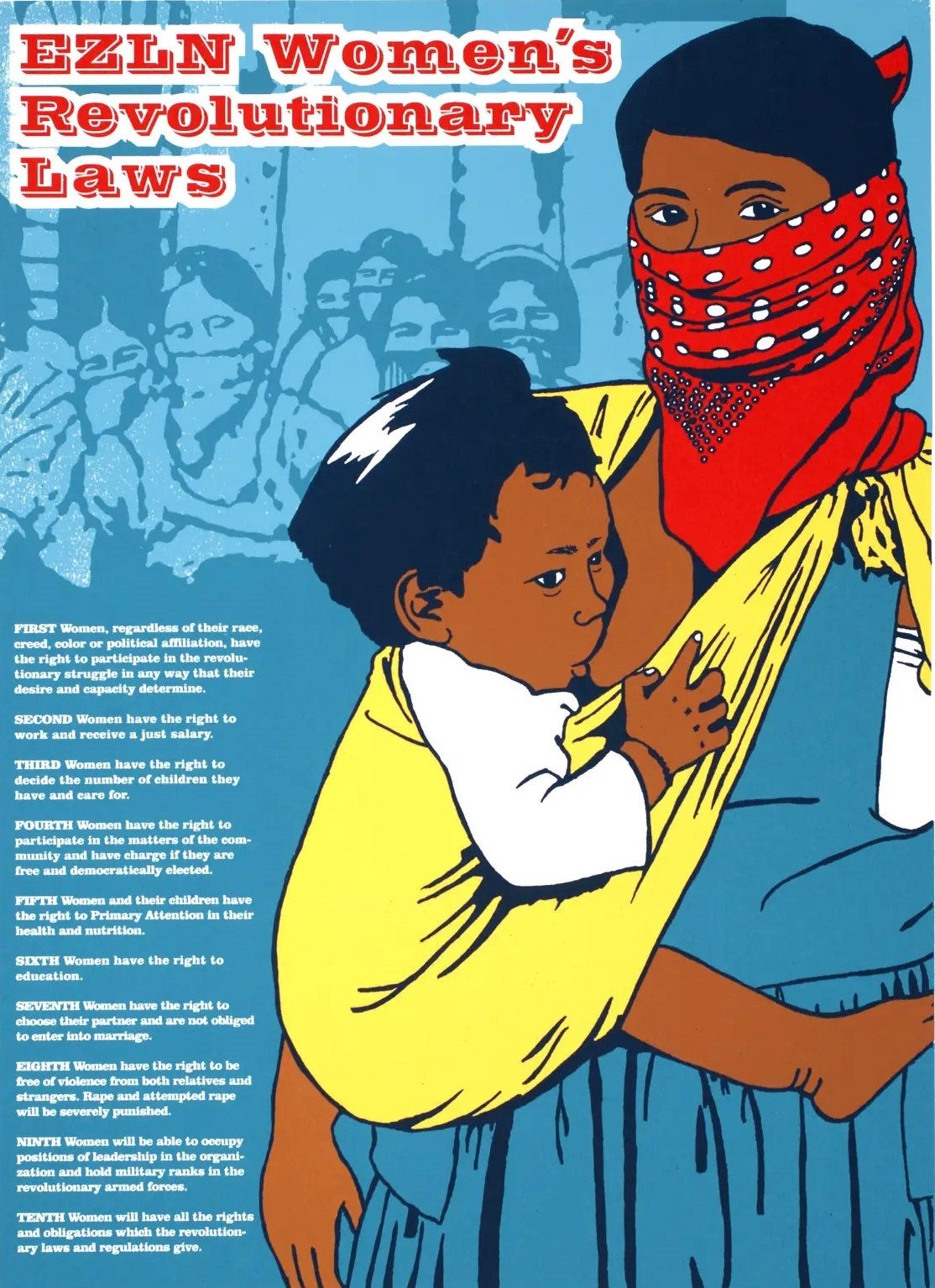 "[This project] cemented what we would do for years to come," reflected Barraza, who went on to explain that their collaborative's title, Dignidad Rebelde – meaning "dignified rebellion" – was a concept taken from the speeches of Zapatista community leaders that perfectly embodied the spirit of their artwork. 
"Our artwork is intended to amplify these struggles that you don't often see in corporate media," Cervantes added. "We create a way to direct attention to them through imagery."
Dignidad Rebelde has created accessible artwork for Youth Together, Arab Resource & Organizing Center, California Environmental Justice Alliance, Chinese Progressive Association, Grassroots Global Justice Alliance, Sisters of Color United for Education, and many others. Their art has been featured at exhibits in San Francisco, Chicago, El Paso, and Washington, D.C., while also appearing in international exhibits in France, Italy, Japan, Mexico, and Bolivia.
Their artwork is intentionally colorful, drawing on vibrant color palettes that catch the eye. "The color comes from us," Barraza explained. "It's part of who we are."
Dignidad Rebelde's preference for rich, bold prints that focus on portraiture and indigenous imagery is influenced by older generations of XicanX artists whose art is also housed in CEMA. This includes Yolanda Lopez, Malaquías Montoya, Ester Hernandez, Yreina Cervantez, and Rupert Garcia, the latter of whom had a particularly significant impact on the duo. "The way [Garcia] celebrated the heroes of various movements, I found extremely important," said Barraza. "He used portraiture – which has typically been a way of documenting political leaders, historical figures, or kings and queens – as a way of historicizing community leaders and local heroes."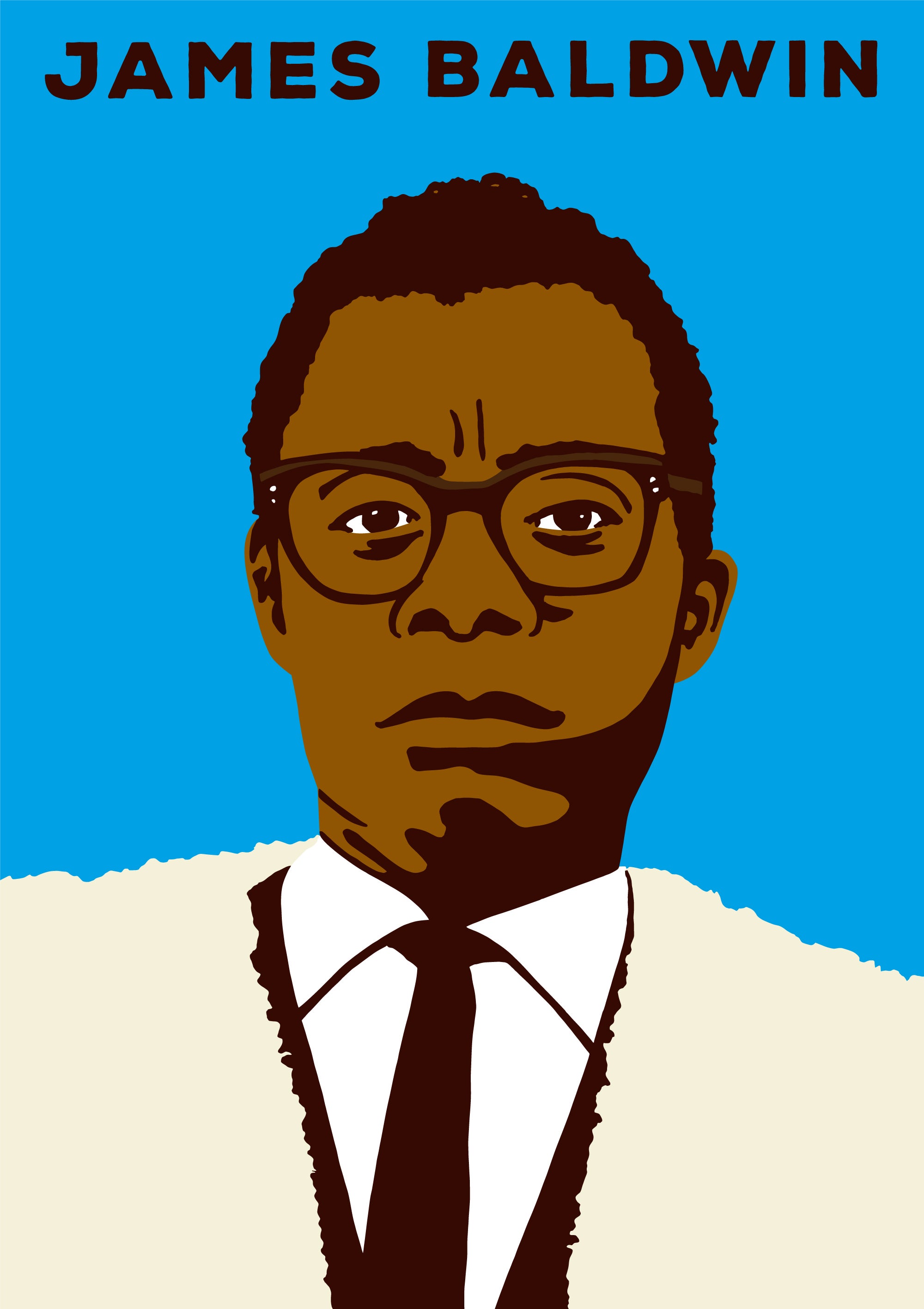 Barraza and Cervantes dedicate much of their time towards making art accessible, both by creating freely accessible artwork and establishing educational art workshops. This passion for accessibility played a role in their decision to bring their collection to UCSB Library, where their work will be publicly available to students and visitors.
"We were overjoyed when Angel [Diaz] reached out and proposed to include our work in CEMA," said Cervantes, who used to view CEMA's holdings on Calisphere, the University of California's digital library collections portal, during her time as a student. "It's exciting to know that these pieces will have a life in CEMA, and that students and visitors can engage with our body of work in ways that I've always coveted."
Barraza, Cervantes, and Diaz each expressed hope that students accessing the collection will recognize the multi-generational dimension of XicanX activist art, and be inspired to discover more about its history.
"The artwork from the 1970s, 80s, and 90s is still alive and still being made," said Barraza. "It is a continuum of political XicanX art, and shows the life of these movements."
Photos:
1. Jesus Barraza (left) and Melanie Cervantes (right) in the process of screen printing Yuri Kochiyama (2013) by Melanie Cervantes. Credit: Jesus Barraza & Melanie Cervantes.
2. YO TE CUIDO, TÚ ME CUIDAS by Melanie Cervantes (2020).
3. EZLN Women's Revolutionary Laws by Melanie Cervantes & Jesus Barraza (2007).
4. James Baldwin by Melanie Cervantes & Jesus Barraza (2017).