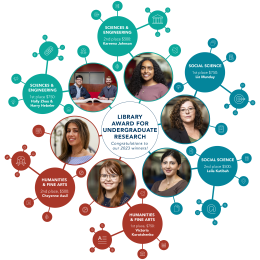 On June 1, 2023, seven UCSB undergraduate students were recognized at the fifth annual Library Award for Undergraduate Research (LAUR) ceremony. The awardees demonstrated deep engagement with the Library's collections, resources, and services while producing a scholarly or creative work. First-place winners received an award of $750 and second-place winners received $500. 
To be eligible for the award, students had to submit not only a final research or creative project, but also a bibliography showing the range and depth of their research materials and a reflective essay describing their research process. The judges looked for how the students described their search strategies, evaluated sources, persevered through research obstacles, and demonstrated growth in their knowledge about Library resources, collections, and services. This year, the Library received an impressive number of submissions. Judges shared that it was especially difficult to choose winners because the quality of student research and use of library materials was so remarkable. This shows that LAUR has become a highly desired recognition for UCSB undergraduate researchers.
The 2023 Library Award for Undergraduate Research was made possible with generous support from Dr. Jenny Cook-Gumperz, faculty emerita.
2023 Library Award for Undergraduate Research Winners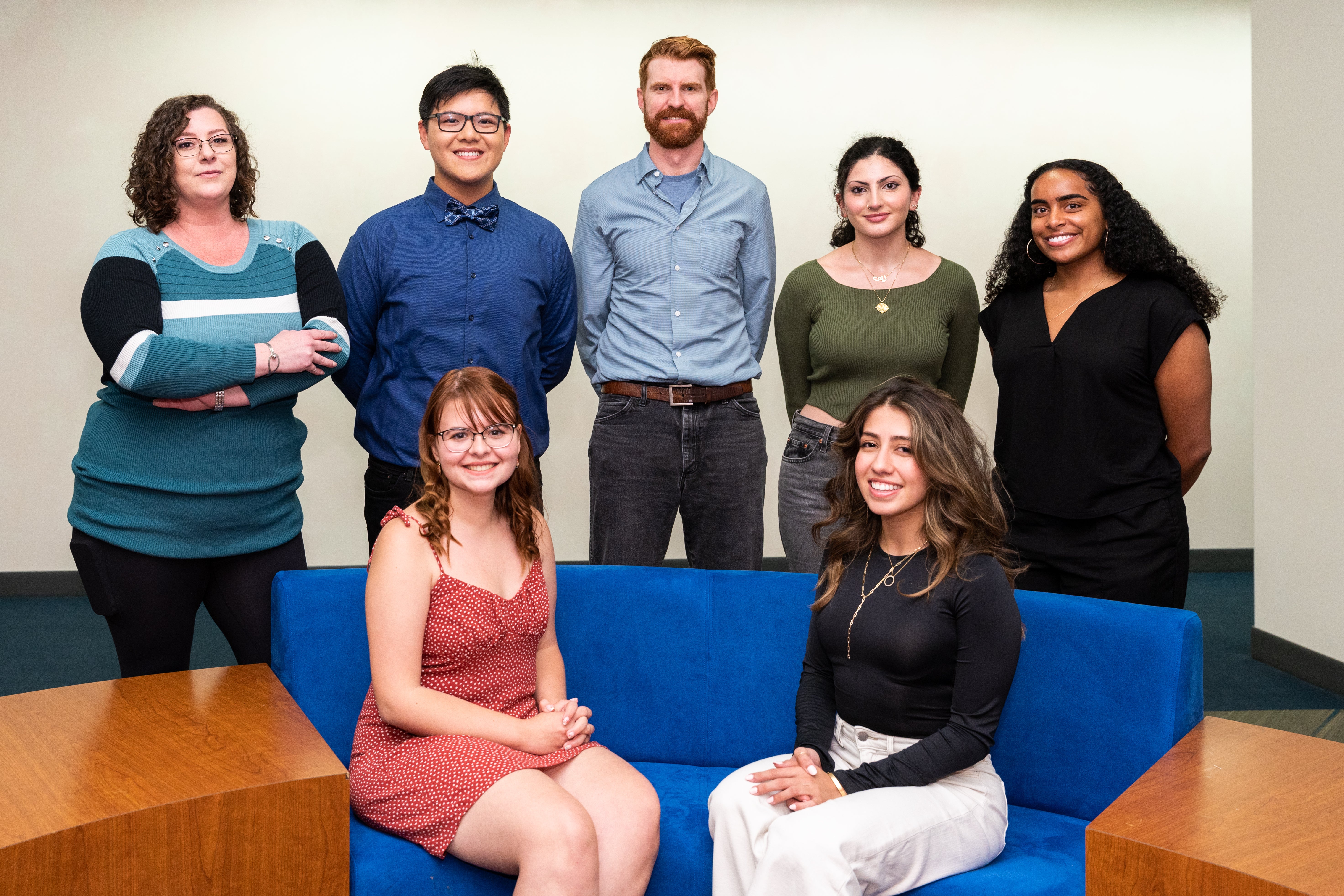 Humanities & Fine Arts
1st Place – Victoria Korotchenko
Senior | Major: History, English, and Russian Studies
The Fate of the Motherland's Children: Youth Action, Trauma, and Experiences within the Russian Revolution (1917-1923)
2nd Place – Cheyenne Assil
Senior | Major: Art and History of Art and Architecture
MoMA and American Art: A Re-Evaluation of the Museum of Modern Art and its Presumed Eurocentric Attitude
Social Sciences
1st Place – Liz Munday
Senior | Major: Sociology
Visualizing Race: How Stereotypes Activate Racialized Thinking When Racial Cues are not Present
2nd Place – Leila Katibah
Senior | Major: Sociology and Middle East Studies
The Politics of Pegasus Spyware: Examining the Impact of Surveillance on Journalism
Science & Engineering 
1st Place – Haorui "Hally" Zhou and Harry Hebeler
Senior | Major: Geography
Methods of Assessing Air Pollution and Economic Development in Colombia
2nd Place - Kareena Johnson
Senior | Major: Biological Sciences
PC1-p15 expression does not induce mitochondrial fission via DRP1 phosphorylation in polycystic kidney disease