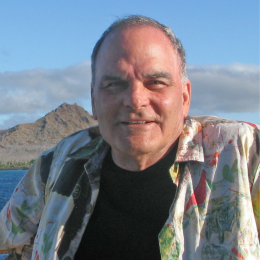 Roger O. Camp ticks off all of the boxes as a friend of the UC Santa Barbara Library: alumnus ('67), collection donor, and Legacy Circle member.
A longtime supporter of the Library, Camp reached out this spring with an inquiry: "Would the Library be interested in acquiring [his] life's work as a professional photographer?"
Camp's photography archive is diverse, covering his 40 plus years of fine art photography that captures scenes from Southern California, botanical imagery, portraits, and architectural landscapes. These scenes dovetail perfectly into UCSB Library's Special Research Collections, which similarly contains fine art photography of the same genre. 
The images--many of them on film (black and white, color negative, and color slide)--are pristinely archived due to his foresight in recognizing that the collection required certain standards for long-term care and preservation. It was this interest in preserving his professional legacy that compelled Camp to reach out to the Library and secure a steward for his work in perpetuity.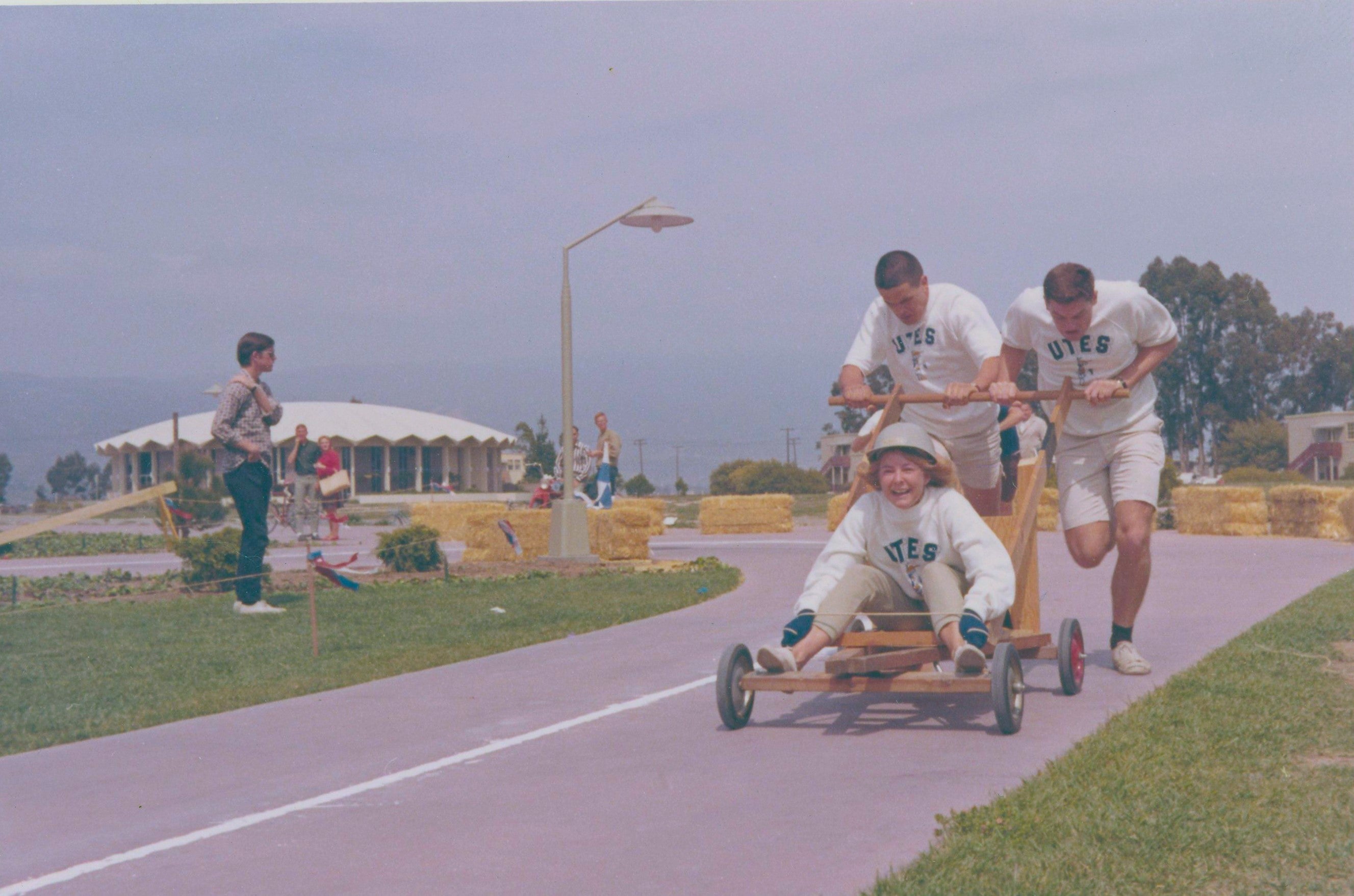 Camp's career as a budding photographer started in high school when he taught himself how to use a camera from a library book and built a darkroom in his father's garage.
As an English major at UCSB, Camp nurtured his interest in photography, capturing quintessential campus events like pushcart races between dorms, and eventually landed a coveted spot in Professor William Rohrbach's 35mm photography class. 
Rohrbach encouraged his students to "just go out and photograph," and as a result, the archive includes snapshots of an idyllic campus life, with students pulling dorm pranks, surfing Campus Point, and enjoying the lagoon.
Not surprisingly, Camp felt connected to UCSB largely through the Library, where he spent many hours studying and socializing with friends, one of whom would eventually become his wife.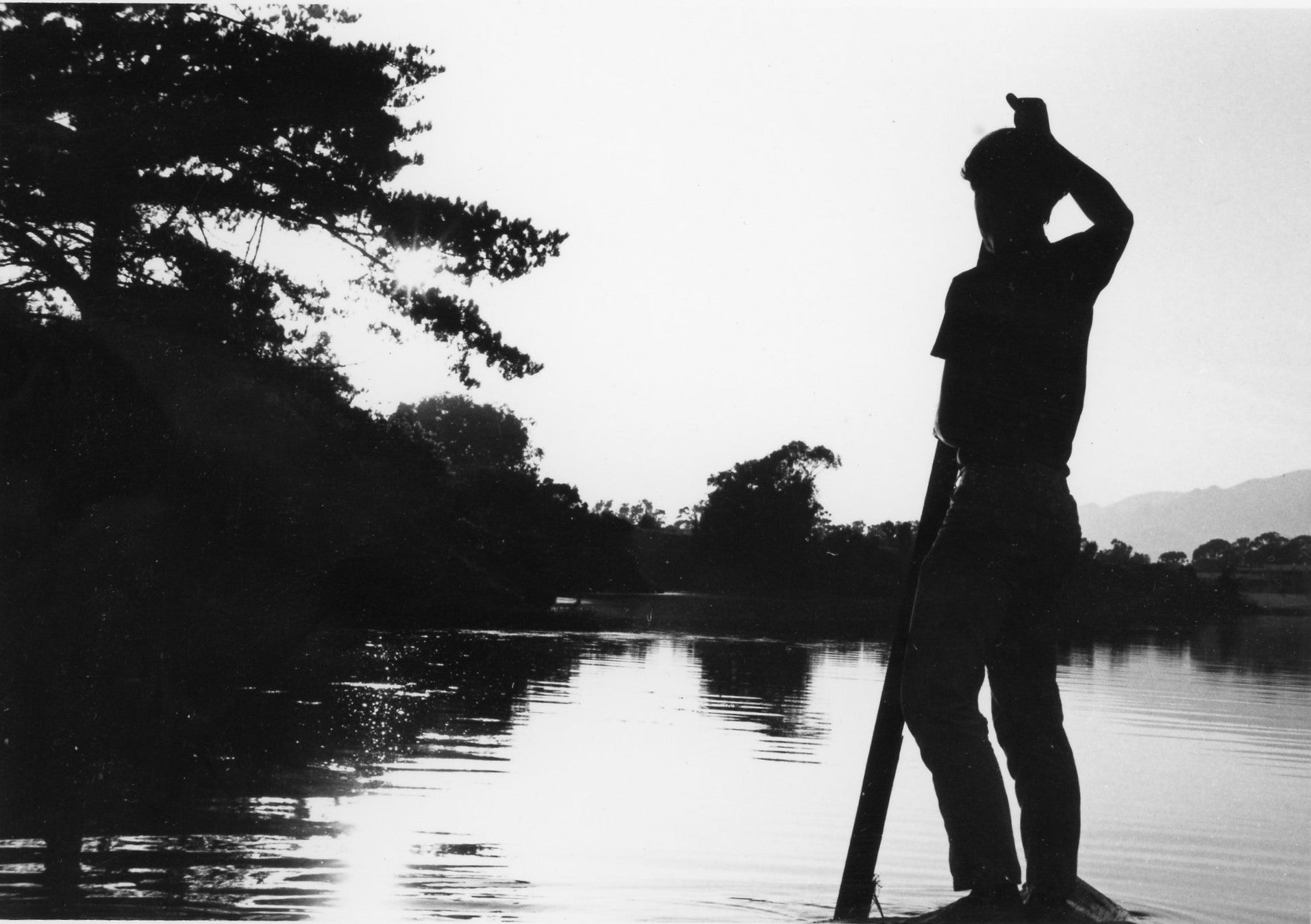 Camp's love of libraries and appreciation for special collections was cemented by his experience as a graduate student assistant to the Library Director at the University of Texas (UT) Austin.
"When I worked at UT, they had an extraordinary collection of literary manuscripts, including T.S. Eliot's Wasteland with Ezra Pound's notes on it, and it was amazing!"
This exposure to the incredible value of primary source materials left an indelible impression on Camp.
After a brief stint as a high school teacher, Camp enrolled in the University of Iowa's MFA in Photography program.
"I took one class at Iowa with a grad student teaching color photography and realized very quickly that this is where I belonged," says Camp. "The first time I showed work from that class, the head professor went crazy over my colorwork. From that point on, I never took another black and white photograph (1974)." 
Camp quickly realized that working in color photography via Cibachrome--a high-quality color print made from a color transparency enlarged directly onto reversal color paper--required ingenuity in creating archival prints.
"There were few processes that would make the color photographs archival but it was extremely impractical and labor-intensive; Cibachrome was great because you could process at home with an enlarger."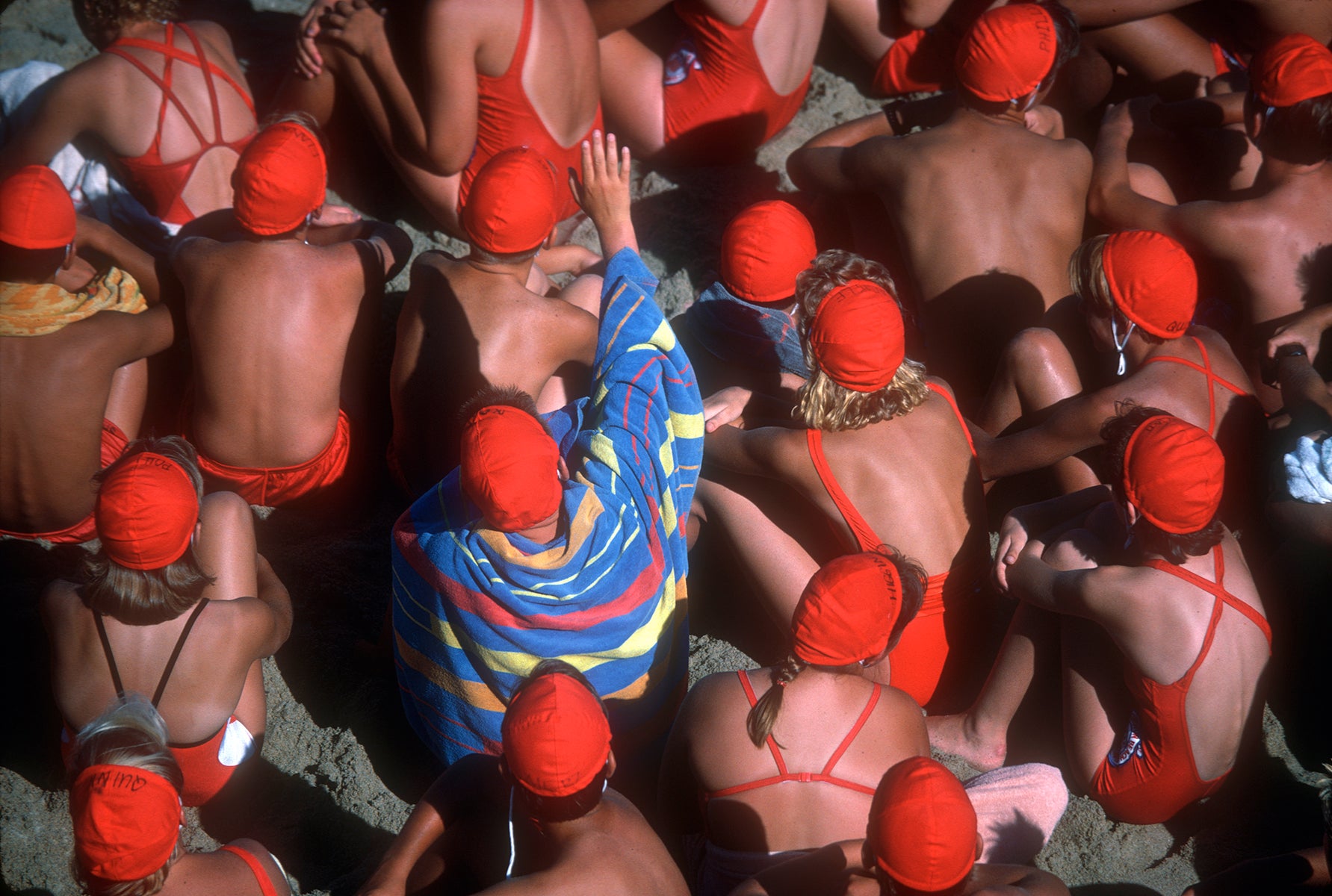 Camp enjoyed a long and fruitful career as a photographer, exhibiting at over 150 galleries during his professional life, but he spent the early part of his career as a trailblazer working to legitimize color photography as a fine art form.
After his graduation, there were very few people working in color as artists--although the commercial world had long adopted the technique--and galleries were reluctant to collect color photography because they were not archival prints.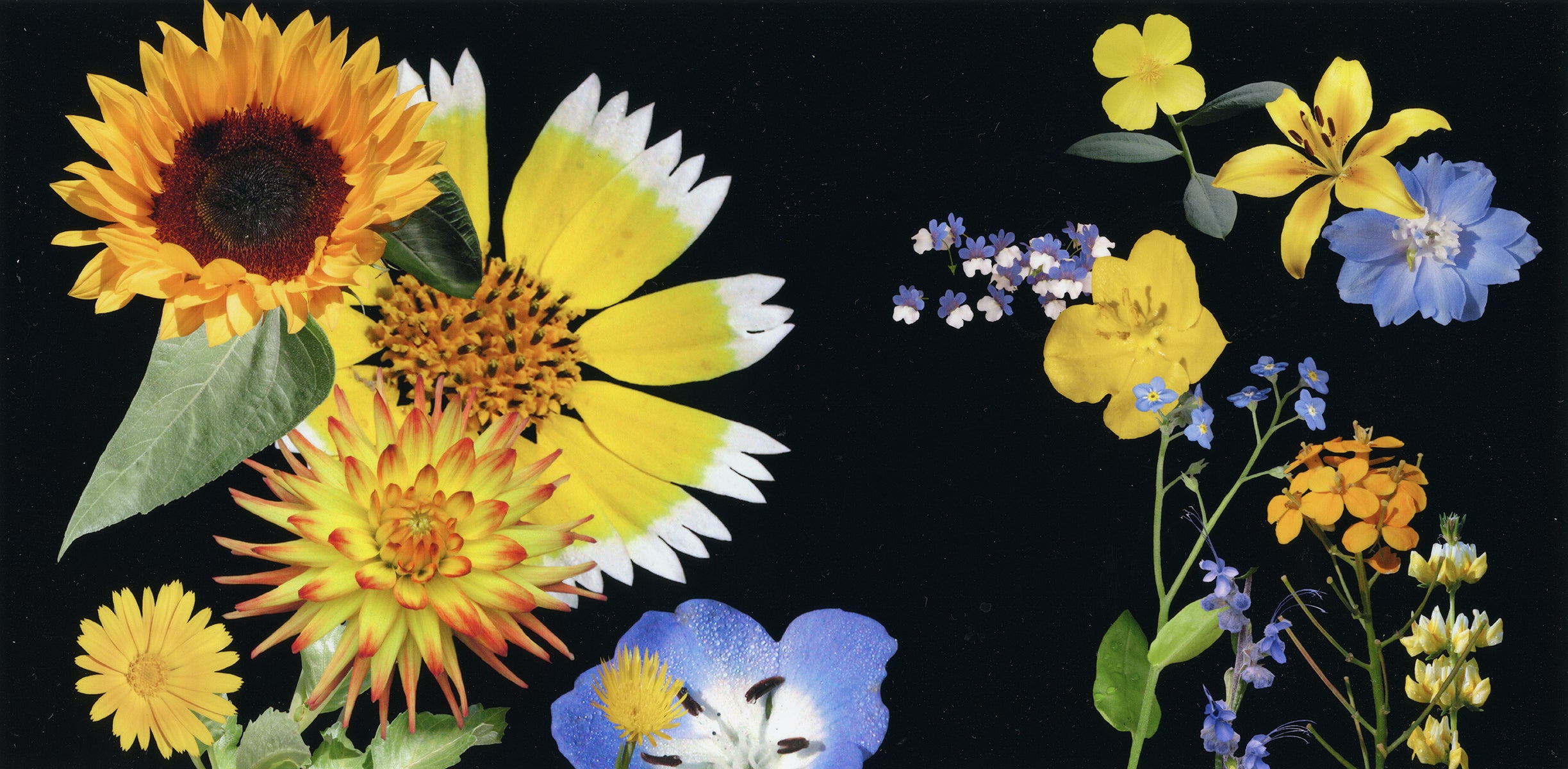 "I felt like an outsider because of the art world's bias against photography AND because I was a color photographer," Camp explains. "It was extremely hard to get my work shown as an artist. It wasn't until the William Christenberry exhibition at MOMA when color photography was finally legitimized." 
Before getting his MFA, Camp also worked at the Santa Ana Public Library in a one-year position, initially doing bibliographic and cataloging work, specializing in foreign language books (Spanish and French). The Library would send Camp to flea market book fairs to buy novels that were being published in Mexico to support acquisitions.
"The thing I really valued the most is the reference librarian, who was a genius at her job and who trained me," he says. "I had so many incredible experiences as a reference librarian--people would call you to find out what was on TV that night via the TV Guide or husbands and wives who were in an argument would call a Librarian to determine the outcome."
Camp shares an extraordinary story of librarians as a resource for knowledge on all topics: "Someone came in once with a violin that had been under their bed for years and wanted to know if it was valuable; we had an encyclopedia of violins and it turned out it was made by a relatively famous Italian violin maker, so I sent them the name of a professor at UC Irvine (music historian) to determine the value. I think librarians' roles were just as important as teachers--in those days, they would often recommend books that they've already read and get students actively involved as a reader."
In addition to his archive donation, Camp also financially supported the collection with a gift to cover processing and cataloging costs.
"About 30 years ago," he explains, "I read an article about a lot of University Libraries trying to collect items because they saw that the digital age would eliminate the analog materials. I knew that Libraries have limited resources and set aside some money to let it grow and help defray the cost of accessioning and cataloging the costs."
Camp reflects on why the Library was the natural permanent home for his archive and why he decided to include the Library in his planned giving.
"The UCSB Library made sense because of my connection as an alum--my first photographs are of the campus! I think it's a beautiful 360-degree return to UCSB," he says. "My wife and I loved the Library as students and spent most of our time together there--we would share a table and walk back to the dorms together. It was like a second home and the one place where I could seriously concentrate. When I think about it now, I would have never imagined that this full circle would happen."