Laura Molina Papers (CEMA 199)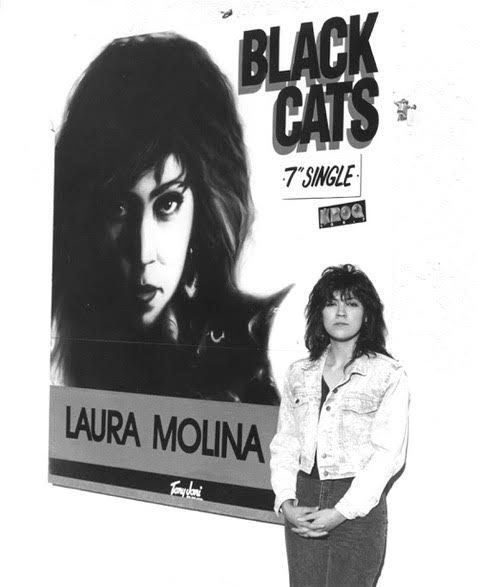 Laura Molina is a Chicana artist and musician whose artwork has been exhibited widely in museums and galleries throughout the U.S. She is also the creator of the graphic novel
Cihualyaomiquiz, The Jaguar,
produced through her own imprint Insurgent Comix. She was an artist in residence at the renowned Self-Help Graphics & Art from 1993-1996 and contributed to its Screen Print Atelier program in 2003 and 2006. In 2006, Molina founded
Chicano Art Magazine
and served as editor-in-chief. 
Punctuating Molina's musical career was her involvement in the New wave band Tiger Lily, an all-woman group that Molina founded and that performed throughout Southern California in the 1980s. Tiger Lily's "Die Laughing," written by Gregg Gill (1956-2004), was included in Rhino Records' 1984 compilation in the LP album "The Girls Can't Help It: 13 Hits From Today's Grooviest Girls." Molina would later record one of her own compositions, "Black Cats," with Bob Casale, also known as Bob 2 (1952-2014) from Devo, appearing on the independent Magnum Opus Record label's 1987 compilation "LA One." 
Molina was born in East Los Angeles in 1957.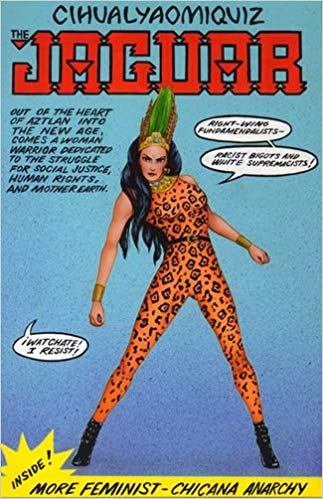 After high school in the San Gabriel Valley, she went on to study acting and theater with C. Bernard Jackson and George C. Wolfe at the Inner-City Cultural Center in Los Angeles.
While still at Inner-City, she was accepted into California Institute of the Arts School of Film/Video's Character Animation Program and later worked as an Imagineer at the Walt Disney Company for several years before taking her well-honed painting skills as a scenic artist, producing her own visual art projects.
Her collection was established in 2019 and includes original artwork such as sketches and drawings, screen prints and posters, music recordings and videos, correspondence, and numerous photographs, flyers, and other ephemera.