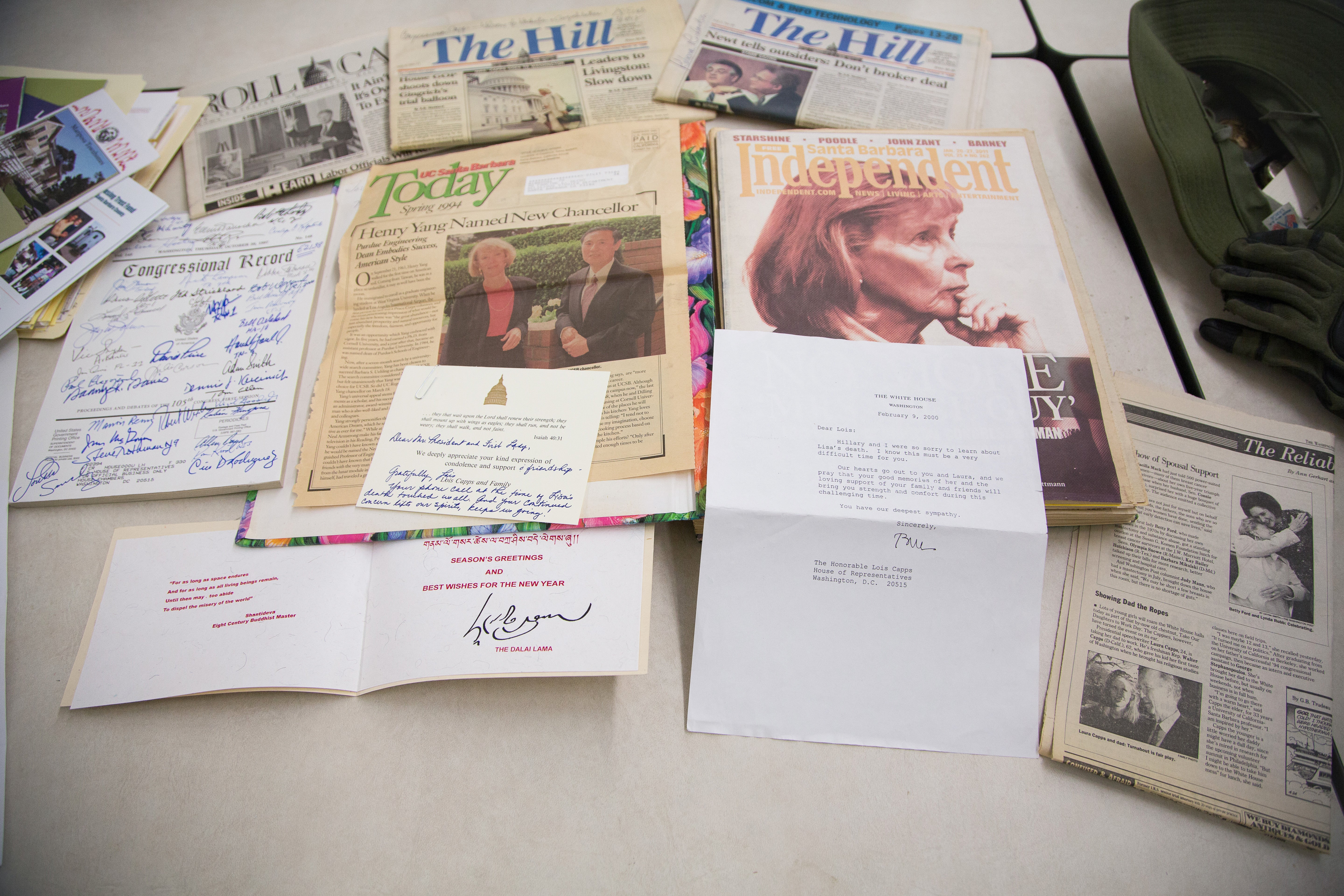 Retired U.S. Congresswoman Lois Capps, who first came to the region in 1964 when her husband, Walter Capps, was recruited to join the faculty at UC Santa Barbara, has donated her official papers to the UCSB Library.
"Representing the people of the Central Coast in Congress was the most rewarding job of my life," said Capps, who earned a master's degree in education from UCSB. "These archives — nearly 20 years' worth — will tell the story of my and Walter's tenure, and the challenges and triumphs we have had as a region and a country throughout my time in office. I hope they will be of use to students and researchers for years to come."
Capps's papers — some 130 boxes in total from her offices in Washington, D.C., San Luis Obispo and Santa Barbara — will reside in the UCSB Library's Department of Special Research Collection with her husband's faculty papers and materials from his own brief time in office.
The records will be added to the Library's small-but-growing collection of political papers, which also include those of veteran California legislator John Vasconcellos and of political journalist and Ronald Reagan biographer Lou Cannon. UCSB also holds some records from former Assemblyman Das Williams (now Santa Barbara County Supervisor) related to his work on AB-3, the bill creating a community services district for Isla Vista.
In the fall of 2016, Danelle Moon, Director of Special Research Collections, traveled to Washington, D.C., to begin collaborating on the records transfer with Capps and her staff. With Capps now officially out of office, the papers are beginning to arrive at UCSB, where the Special Research Collections team will begin to review and process the holdings.
Excerpted from an article by Shelly Leachman that originally appeared at http://www.news.ucsb.edu/2017/017616/challenges-and-triumphs.