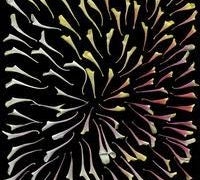 Fri, 09/13/2013 - 8:00am

to

Mon, 12/16/2013 - 5:00pm
Exhibition
Location:
Ocean Gallery
Can you see beauty in science?
In science, as in art, the practitioner pursues moments of discovery when observations become greater than the sum of their parts and begin to reveal an untold story. The Art of Science initiative recognizes the creative and experimental nature of science.
The first ever Art of Science competition at UC Santa Barbara challenged campus researchers to visually communicate the beauty inherent in scientific investigation.  Undergraduate students, graduate students and post-docs were invited to submit an original image or photograph that expresses the joy of scientific discovery and shares the beauty of science.
The pieces exhibited in the Library were winners in UCSB's first Art of Science competition, held during the summer of 2013.  Winners were selected by a panel of judges and by popular vote, and were judged on their aesthetic excellence as well as scientific or technical interest. A clear and engaging associated description that communicates the science behind the image was also a key element in the selection; original captions are part of the exhibition.
The competition was organized by the Schuller Lab and The Center for Science and Engineering Partnerships at the California NanoSystems Institute.  The UCSB Library is pleased to be partnering with them to showcase the best examples of the intersection of art and science on this campus.