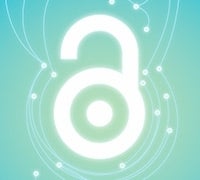 Roundtable: Spatial Data Discovery at UCSB: Future Directions
Wed, 10/24/2018 -

11:00am

to

12:30pm
Event
Location:
DREAM Lab
GIS use on a university campus is multi-faceted. Faculty, staff, and students use GIS for research, administrative, and instructional purposes. This roundtable discussion, convened by the Center for Spatial Studies and Interdisciplinary Research Collaboratory, will discuss barriers to spatial data discovery and sharing encountered by campus stakeholders. The roundtable will also explore opportunities for broadening access to spatial research data. The roundtable will discuss challenges of opening access to spatial data across its lifecycle, from curated spatial data provided by the UCSB Library (e.g. imagery), to researcher-generated spatial data generated in the field (e.g. observation data). The roundtable will conclude with proposed future directions, such as capacity-building workshops to enable the campus community to discover and publish open spatial data using platforms like ArcGIS Hub - Open Data.
Facilitators: Sara Lafia, Geography; and Jon Jablonski, UCSB Library
Bios: Sara Lafia is a graduate student in the Department of Geography at the University of California, Santa Barbara. Her research focuses on advancing the spatial discovery of research data. She works with the Center for Spatial Studies and UCSB Library to develop a UCSB Open Data site, which is a nexus for spatially integrated interdisciplinary data. Her previous experience in Urban and Regional Planning and GIS motivates her goal of developing techniques that increase access to spatial analysis tools.
Jon Jablonski is Director of the Interdisciplinary Research Collaboratory, which supports the intersection of statistical, spatial, and visual research across campus. Jablonski also serves as librarian for maps, aerial photography, and GIS data at UCSB Library, including all aspects of cartographic collections, historic aerial photography and spatial data. 
Monday-Friday, October 22-26, 12-1pm, Library Paseo
Open Access Week Information Table: Drop by for information on open access publishing, policies, eScholarship, the UC Publication Management System, open access initiatives, and more. Grab some publisher information and swag to go.