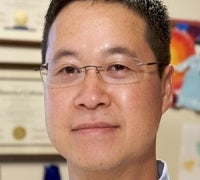 Immigration Restrictions in an Age of Migration
Event
Location: Impact Hub Santa Barbara, 1117 State Street.
In conjunction with UCSB Reads 2019, UCSB Library is pleased to co-sponsor with UCSB Alumni this talk by John Park.  The Profs in the Pub series features talks by UCSB faculty in Santa Barbara's favorite watering holes.  In this talk, Park will address the question why is building a wall on our southern border a waste of tax dollars?  Park will discuss broad trends in communication and transportation infrastructure over the last fifty years to understand why physical obstacles may perform only symbolic, political needs in this age of migration. 
Program will begin at approximately 6:20 pm.  Registration is encouraged.  To register click here.
For questions, email programs@alumni.ucsb.edu.