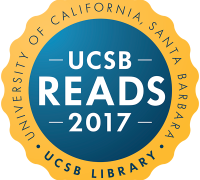 Event
Location:
Instruction & Training 1312
Local attorneys Marysol Bretado, specializing in criminal law, and Olivia Rodriguez, specializing in immigration law, and members of the Latinx community will discuss themes in this year's UCSB Reads 2017 book selection, Into the Beautiful North, which explores issues of immigration, return migration, and border crossings, both physical and psychological.
Moderated by Miroslava Chávez-García (UCSB History).
Refreshments will be served.