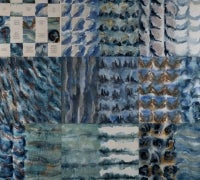 Art Walk and Talk | Hosted by Mary Heebner
Tue, 07/12/2022 -

4:00pm

to

5:30pm
Event
Location:
Special Research Collections
Join the UC Santa Barbara's Department of Special Research Collections for a presentation and art showcase with artist Mary Heebner.
Last fall, Santa Barbara-based art collector Amanda McIntyre generously gifted Mary Heebner's mixed-media work to the UCSB Library entitled "Ocean: The Pacific," a 9-panel mural made with handmade paper, water-based pigment, and letterpress text, mounted on paper-covered wood panels. This mural is essentially a "book-on-the-wall," and part of Heebner's series of artists books and murals, Western Trilogy I and II.
In addition to McIntyre's gift, Heebner has gifted a long-term loan of her companion pieces "Prairie" and "Canyon" to the Library, allowing for the complete trilogy to be exhibited for students and visitors to enjoy. 
Special Research Collections will showcase a number of beautiful and unique book arts in addition to the Western Trilogy Murals. Heebner will describe her creative process starting with her essays and sketches done in collaboration with husband Macduff Everton's photos for the book The Western Horizon (Abrams 2000). She will also describe the genesis of the Western Trilogy project, which originated with the commission of a mural for the US Chancery's American Artists permanent collection in Moscow, 2001. 
The tour and presentation will be followed by a reception with light refreshments. 
This is the second in a series of three "Art Walk and Talk" events we are sponsoring this summer. Please join us for the final event in the series: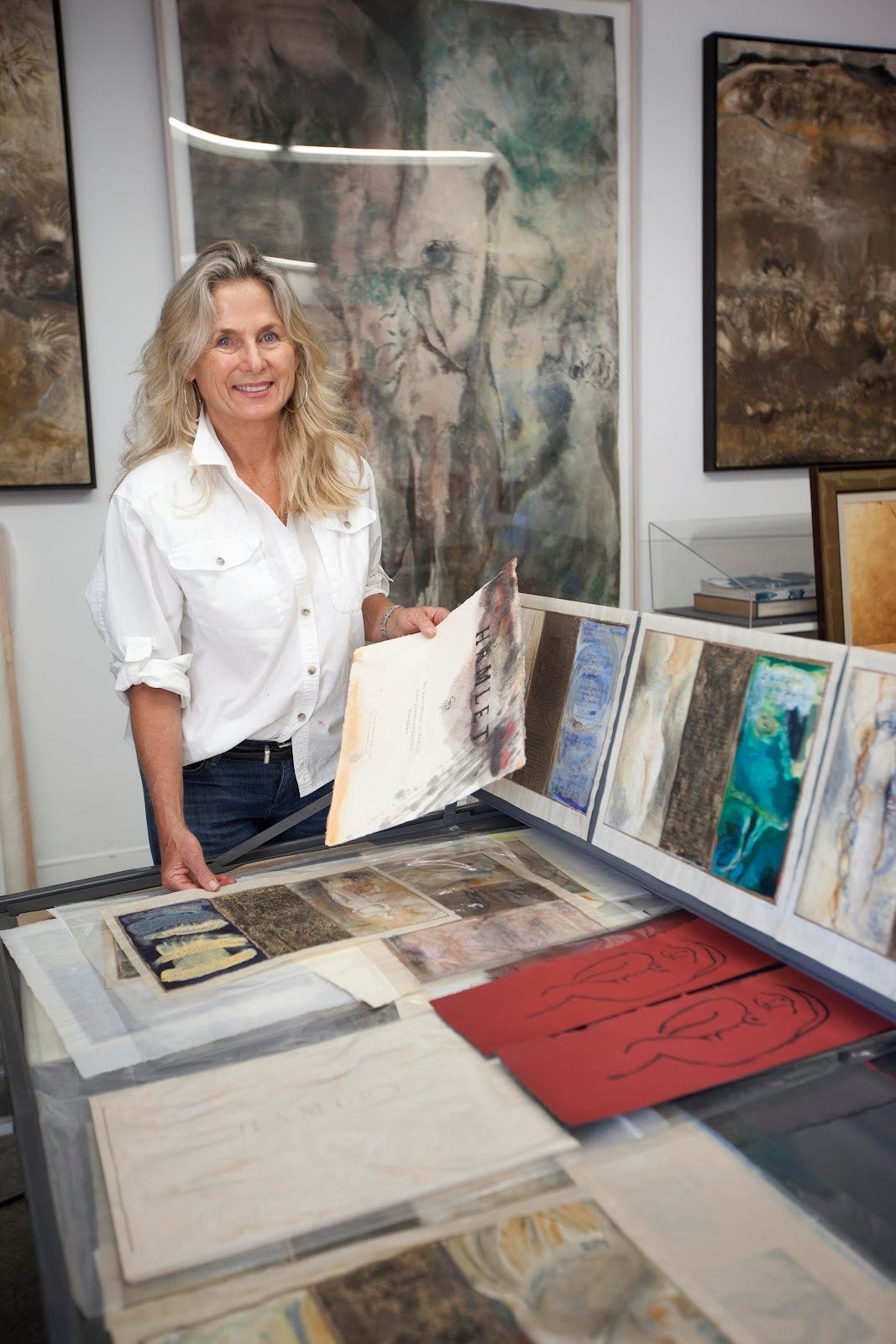 About the Artist: Mary Heebner has  been a long-time contributor to Santa Barbara's creative economy. Over the last 30 years, her travels around the world have been the source of inspiration for photojournalism, visual anthropology, papermaking, painting, published books, and more, many examples of which are currently represented in the archives of the UCSB Library's Special Research Collections (SRC). An Alumnus of the UCSB College of Creative Studies, Heebner ('73) is a  multi-talented individual whose commitment to the Library is long-standing. 
Read more about Mary Heebner:
(https://www.library.ucsb.edu/news/donor-spotlight-mary-heebner)