Asian American Women Artists Association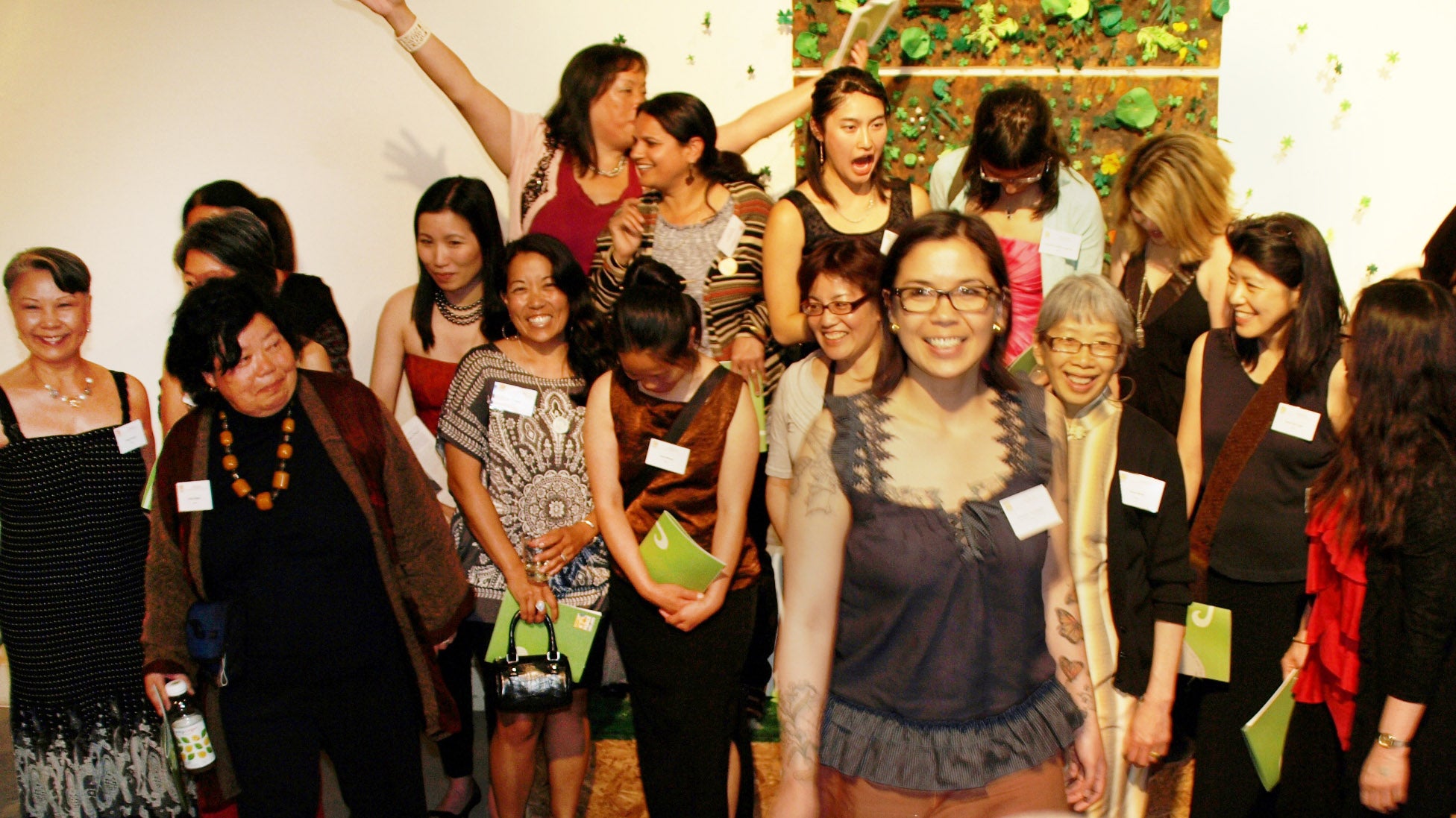 AAWAA is a San Francisco-based non-profit organization with a national reach. AAWAA is dedicated to the visibility, historical documentation and well-being of Asian Pacific American (APA) women in the arts. AAWAA works to get cross cultural/generational stories seen and heard as it historically documents visual imagery and information by and about APA women in the arts. 
AAWAA addresses equality by increasing leadership, advocacy and social activism through art. The organization's work emphasizes the arts, social justice, women and community advocacy and healing. Its members represent a wide range in ethnicity including Chinese, Filipina, Thai, Japanese, Korean, Hapa, and Vietnamese women artists.
In addition to exhibitions, its programs include A Place of Her Own, a culturally driven arts and healing residency and an emerging curators program that cultivates curators and provides innovative exhibition opportunities. AAWAA publications, such as Cheers to Muses: Contemporary Works by Asian American Women are used in academic curricula by Ethnic and Women's Studies departments.
The archives of the Asian American Women Artists Association (AAWAA) were established in CEMA in 2017. The collection includes artist files, administrative records, exhibition files, audio recordings, oral histories, photographs, and ephemera. This collection will grow over time.
Photographs from 2013 exhibition for the AAWA's program called A Place of Her Own | Photographer credit: Cris Matos