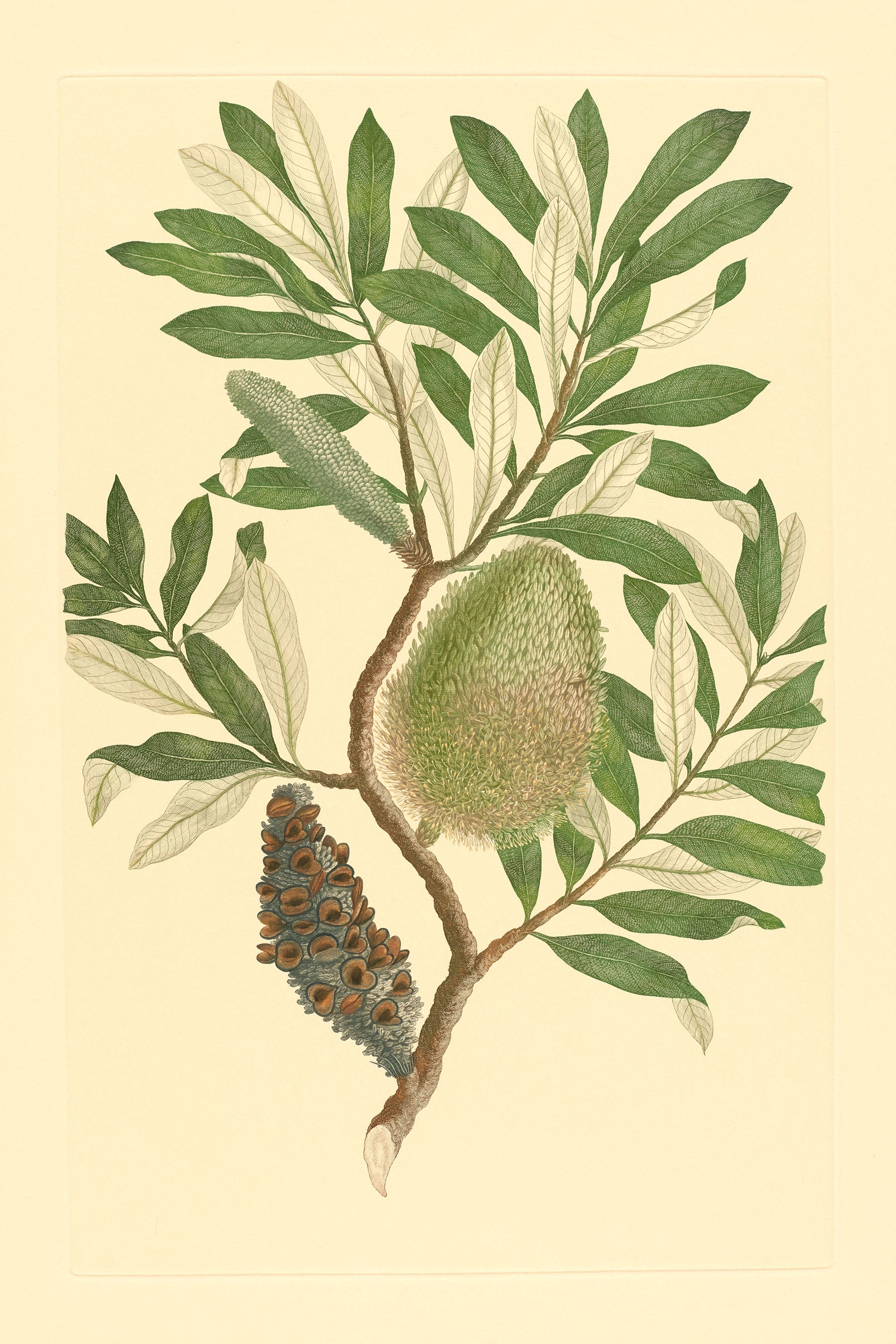 Virginia L.T. Gardner is a pansy person, even though her initial encounter with the flower wasn't successful.
The Santa Barbara resident, who grew up in Pennsylvania, came to love gardening as a child because her grandmother had an 18-acre home that included a hillside rock garden, a woodland, apple orchards and more.
"My grandmother once let me plant a totally improper plant at the base of a tree: a pansy, because I loved pansies so much and wanted to, even though it wouldn't grow there," Gardner said.
"Pansy comes from the French word 'pensée,' which means "thought,'" she said. "I've always been partial to pansies."
Gardner, now 80 and a longtime horticulturist, is also partial to art and books.
Flowers, art, books — and thoughtfulness — make up the bountiful bouquet of a donation Gardner has made to UCSB Library's Special Research Collections: two sets of folios with botanical illustrations appraised at $50,000.
The first is Banks' Florilegium, 35 folios featuring 743 copperplate engravings of drawings of plants collected on explorer James Cook's 1768-1771 voyage to Australia and New Zealand aboard the H.M.S. Endeavour. The drawings were done by Sydney Parkinson, a Scottish botanical artist commissioned by Sir Joseph Banks, a British botanist who traveled with Cook, to create the illustrations.
One hundred folios were printed. Gardner's husband, Theodore Roosevelt Gardner II (they are now separated), bought her No. 50.
Gardner's second donation is a folio of Ferdinand Lukas Bauer's Illustrationes Florae Novae Hollandiae. Bauer was an Austrian botanical artist, also hired by Banks, to travel with English navigator Matthew Flinders on his exploration around Australia.
The folios, she said, were "the TV of the nobility; they would spend evenings looking at them."
At UCSB, they will be available to scholars and students to observe and study for free.
Illustrations from Gardner's donated folios will also be part of a UCSB Library botanical-themed exhibition this fall.
"Scientists, artists, historians and the public will all have access to these beautiful illustrations, which will greatly enhance UCSB Library's collection of rare illustrated folios," said University Librarian Denise Stephens.
Gardner, a devoted Southern California gardener, was a volunteer guide at local botanical gardens, and has received several gardening awards, including Horticulturist of the Year from the Southern California Horticulture Society for her business selling botanical books at garden shows. In 2017 she won the Santa Barbara Botanic Garden Native Choice Award at the Santa Barbara Beautiful Awards for the water-wise landscape at her home on Garden Street (yes, "Garden" Street).