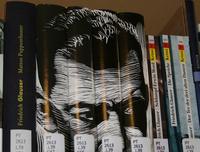 To find a specific book or books on a particular topic, start with a library catalog. The catalog will tell you which books we own, and will give you the location and call number you need to find the book on the shelf. Our library uses two different catalogs:
UCSB Library Catalog:  
Melvyl:
About Call Numbers
Self-Guided Tutorial
Need help?  Ask a Librarian!