UCSB Reads brings the UCSB and Santa Barbara communities together to read and discuss a common book. Each year, the UCSB Reads Advisory Committee selects a book from a long list of suggestions that:
is by a living author who is also a strong public presenter
is intellectually stimulating
is interdisciplinary
can be incorporated into the UCSB curriculum
appeals to a wide range of readers, including UCSB students and Santa Barbara community members
was recently published (but is, ideally, available in paperback)
was critically well-received
is not too long (under 400 pages is recommended)
adds to the UCSB Reads corpus of diverse topics and authors
What would you like to read for UCSB Reads 2015? Send your book suggestions to UCSBreads [at] library [dot] ucsb [dot] edu.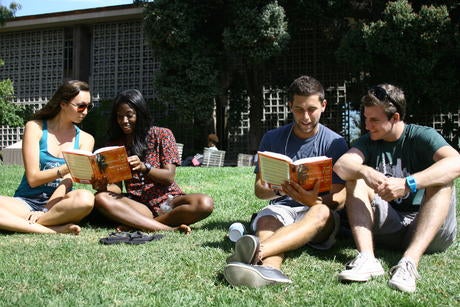 If you would like to participate on the Advisory Committee, and you will be on campus during the summer, please also let us know at the email address above.