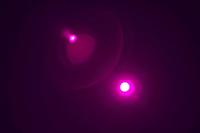 The Library is currently accepting applications from student artists for the relaunch of our Wireless Art Network (WAN).
What is WAN?
Wireless Art Network (WAN) is a network created by Chris Silva and Raymond Douglas (both UCSB graduates) to display art through wireless 802.11 technologies in public spaces.
Why?
"Because we believe that art viewing is not limited to museums or galleries. Sure, the free wine and awkward conversation is great from time to time, but we think that it can be folded into everyday life in ways that are more intimate and uncommon."
Where is this network accessible?
Since this network is not connected to the Internet, it is accessed by physically visiting the Library and connecting to the "Wireless Art Network" from your laptop. The wireless signal is available from most of the areas around the main entrance on both the first and second floors of the Library.
Interested in applying?
To be considered for inclusion in WAN, you must be a current UCSB student and be willing to produce new work for the network. To apply, please send your name, year, major, and five samples of your work to Raymond at rdouglas [at] library [dot] ucsb [dot] edu.
Questions can also be directed to rdouglas [at] library [dot] ucsb [dot] edu.