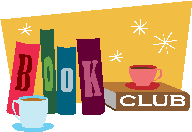 This brown bag book discussion led by librarian Alex Regan kicks off a series of lunchtime discussions about The Big Burn: Teddy Roosevelt and the Fire that Saved America. The discussions continue noontime on Fridays, February 7, 21, and March 7 in the Student Resource Building (SRB).

Using the book as a starting point we will have plenty to talk about on Friday even if you haven't finished the book. Copies of The Big Burn are available at the Library's Reference and Information Desk right now, and there will be copies to take home on Friday after our lunchtime discussion.
Bring your lunch and a mug and enjoy some tea, cookies, and conversation on January 24, 12-1pm in the Student Resource Building (OISS conference room, 3rd floor).