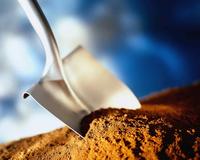 The UC Santa Barbara Library is celebrating its future. For the first time in over thirty-five years, the Library will undergo a major renovation and expansion project. Standing at the heart of campus, the reinvented UCSB Library will be a central gathering place for intellectual and cultural activity. Infused with natural light, new spaces will invite and inspire scholars in their teaching, learning, and research pursuits.

Designed to LEED environmental specifications, the new and renovated buildings will feature a 24-hour Information Commons, collaborative research and study spaces, a state-of-the-art Special Collections facility, exhibition galleries, and will incorporate the Art and Music Library under one roof.

Join us at this exciting event as we reflect on the Library's past achievements and usher in a new era for the entire academic community.
* * *
Chancellor Henry T. Yang
requests the pleasure of your company
at the groundbreaking ceremony for the
UC SANTA BARBARA LIBRARY

Tuesday, October 1, 2013
9:30 – 10:30 a.m. Groundbreaking and Reception
10:30 – 11:30 a.m. Optional Library Tour
University Library
UC Santa Barbara
Light refreshments provided

RSVP by September 27, 2013
805-893-2117
gretchen [dot] falvo [at] ia [dot] ucsb [dot] edu
Please notify of special needs