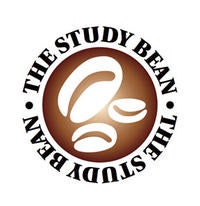 During the Fall quarter, the UCSB Library and UCen Dining Services ran a contest to name the Library's newly-expanded snack spot and full service coffee bar. We are pleased to announce that The Study Bean has been selected as the new name, and that undergraduate students Justin Hart and Kate Wilkins are the winners of the naming contest.
Representatives from the UCSB Library and UCen Dining Services selected The Study Bean as the name that most fit the criteria for the contest—a name that reflects the temporary location of the space as part of the Library's renovation project; its range of food, drinks, and study supply offerings; and—most importantly—its link to the Library.
Since two students both proposed The Study Bean, a drawing was held to raffle off the grand prize of an iPad, provided by Coca-Cola. Justin Hart won the iPad, while Kate Wilkins won a runner-up prize of a $75 gift card to the UCSB Bookstore.
Hart is in his third year at UC Santa Barbara and plans to receive a B.S. in Environmental Sciences. His interests include hanging out with his friends and playing with his dogs. Wilkins is a senior Environmental Studies major who, when not found studying on the second floor of the Library, likes to hike in the Santa Barbara frontcountry, read the Game of Thrones series, and eat chocolate chip cookies.
The Study Bean is open Mondays-Thursdays 8am-midnight and Fridays 7:30am-7pm.