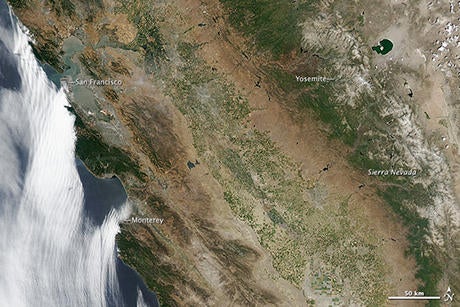 This image from June 2014 was taken from NASA's Acqua Satellite Moderate Resolution Imaging Spectroradiometer (MODIS) . 2013 was the driest year on record for the State of California, with drought monitoring showing 2014 conditions to be even worse.
The animated comparison between 2011 and 2014 images reveals significant change in the landscape.
UCSB is actively taking measures to reduce water consumption. More information about that can be found here.