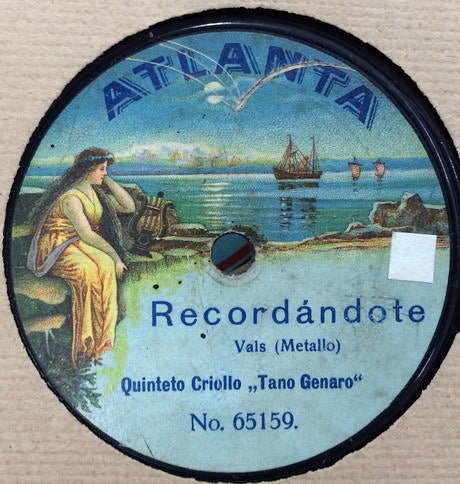 In 2010 the UCSB Library acquired much of the former store inventory and personal collection of Parisian record dealer Edouard Pecourt, owner of the store La Boîte à Disques, a small antiquarian record shop in Paris from the early 1950s through 1980s. Pecourt emigrated to the United States in 1986 and brought with him his vast collection of early French cylinder and disc recordings, as well as recordings from Spain, Latin America and elsewhere, much of which would be rarely found outside of Europe. In late 2013, the Library acquired from Pecourt's widow the remainder of his collection—an incredible array of recordings and materials related to the tango, Argentine, and Latin American music.
The collection includes almost 20,000 sound recordings, 6,000 pieces of sheet music, thousands of audio and videotapes, serials, discographies, books, photographs, and posters. Pecourt was personal friends with famed Argentine composer Astor Piazzolla, and the collection contains nearly every published recording by Piazzolla as well as significant unique material. A visual overview of the collection (and some photographs of the massive moving project) can be found on the Library's Flickr site.
Because of the size of the collection, the Library will catalog these items in stages, starting with the books, serials, and record catalogs. The sound recordings, sheet music, manuscript and other portions of the collection will follow. The Library will make every attempt to allow research access to the collection while it is being processed. For further information about the collection, please contact Special Collections at (805) 893-3062 or special [at] library [dot] ucsb [dot] edu.