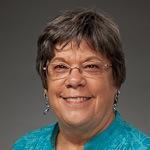 The Library congratulates Claudia Jimenez (Acting Head, Access Services) and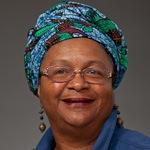 Alyce Harris (Ethnic and Gender Studies Library staff), who were presented with Unsung Heroine Awards from the UCSB Professional Women's Association (PWA) at their conference earlier this week.
A principal goal of the Professional Women's Association is to develop awareness throughout the campus community of women's contributions to the mission of UCSB. Unsung Heroines are women who "consistently make our campus a better place."
Thank you, Claudia and Alyce, for making the Library and the campus a better place!