Call for presentations, panels, workshops, artworks, performances, etc.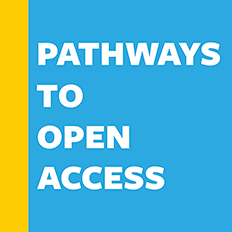 Submission deadline: Open call. Proposals received after August 1 will be considered for the following year.  
The UCSB Library is seeking proposals for our Open Access Week activities. Open Access (OA) Week is an international event that takes place the last week of October every year. Proposals are accepted from members of the UCSB community. We welcome a variety of program types and formats that showcase open access initiatives, or illustrate (literally and figuratively):
The opportunities, challenges, and impacts presented by potentially transformative open access initiatives
The scholarly communication system of the future
Research, collaborations, innovations, practices, and experiments concerning any of the numerous issues surrounding open access journals; repositories; preprint servers; monographs; data; open peer review; open educational resources and textbook affordability; community owned and controlled infrastructures; scholar-led initiatives, etc.
Open access is critical for increasing access to the scholarly record for research, teaching, and learning, and for promoting knowledge-sharing and the advancement of knowledge for the public good. Our aim is to raise awareness of and to investigate the various approaches and strategies for advancing the transition to open access.
Proposal types include:
Lecture (45 minutes)
Roundtable discussion - seminar-style group discussion session facilitated by 1-2 conveners (one hour)
Panel presentation (45 minutes)
Tutorial or hands-on workshops (1-2 hours)
Creative works to display or perform. These could include but are not limited to the visual arts, animations (e.g. Open Access Explained), visualizations, spoken word, poetry, one-act- plays, monologues, reader's theater, songs, videos, films (features or shorts), musical compositions, etc. with a Creative Commons license.
Timeline:  
This is an open call.  Proposals received after August 1 will be considered for the following year.  Open Access Week occurs the last week of October every year.
Questions can be directed to the organizing committee at openaccess@library.ucsb.edu.
Please complete the submission form below.