Buckram Color
Your dissertation binding form includes the selection of a buckram cloth color; the options are illustrated below.  They can also be seen in person by examining the bound journals and preserved materials throughout UCSB Library.
Top row, from left to right: Wine, Brown, Tan, Blue, Light Blue
Bottom row, left to right: Orange, Red, Black, Green, Light Green
Lettering Color
You also have a choice between Gold and White lettering for the text on your dissertation's spine.  Gold lettering is commonly paired with Black, Wine or Blue buckram but you may choose any color combination you like.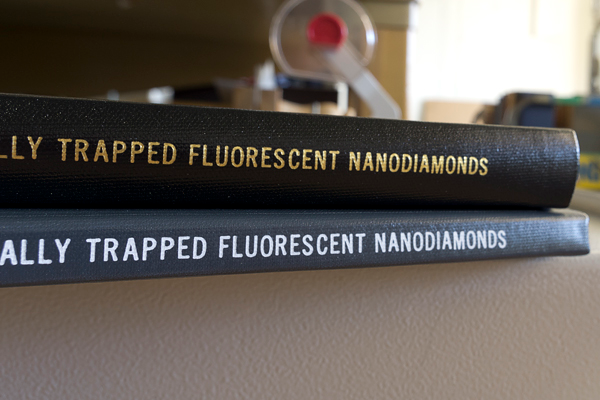 Above photo, top to bottom: Gold lettering on Black buckram, White lettering on Blue buckram
Below: White & Gold lettering on Red buckram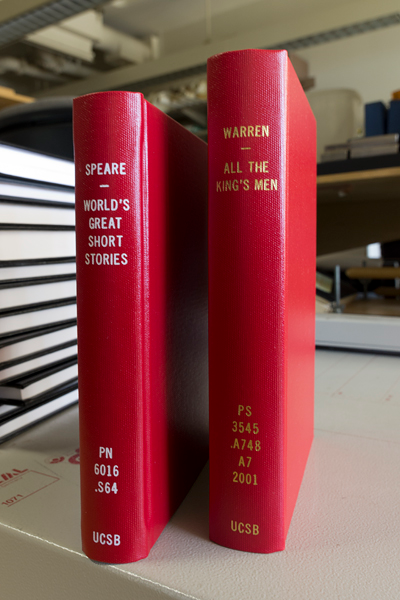 Return to the Dissertation Binding Page
More Information: