"In Process" means that an item is in the library, but not yet ready to be shelved. You can place a request for materials listed as In process through the request link in the library catalog:
Click on the In Process link:


A second browser window will open. This new window displays "UCSB Holdings" information. If the item is eligible for request, the Recall/Retrieve link will display on the left. Click on the Recall/Retrieve link.


Another browser window will open. Enter your Access Card or library card barcode number and password and click on the Login link. Your barcode number is the 14-digit number on your library card or Access Card and your password is this same number until you choose to change it.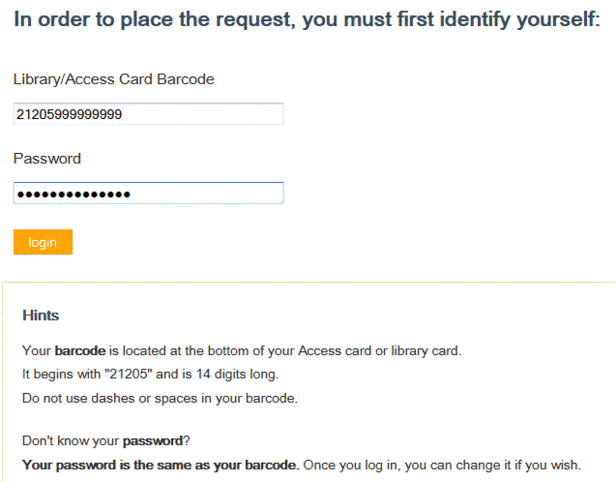 Enter any additional information (optional):
Pick-up and delivery location shows a pull-down menu. It will have the home library as the only option.
You may add additional information in the Notes fields if helpful to the request.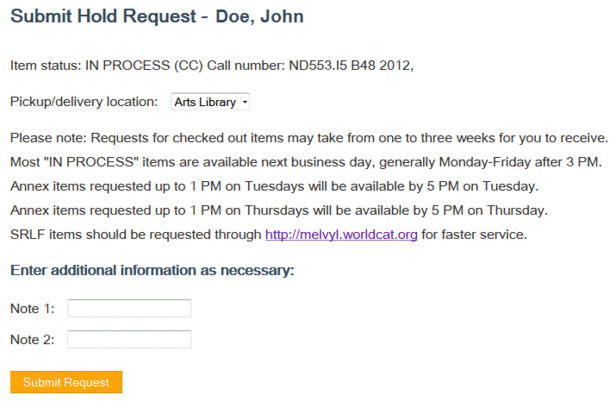 Click on the Submit Request link.
A message will display in a new window when your request has been successfully submitted. Error messages will display when request has not been submitted.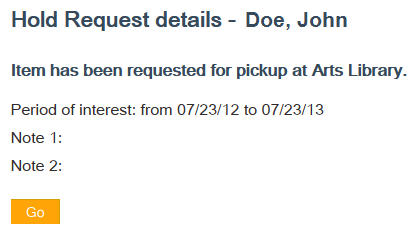 Items should be available within one working day. You will receive notice via email or regular mail (see Register for Email Library Notices for more information regarding library notifications).
You may view pending requests in "My Library Account" by looking under the Hold Requests link.
Do not forget to click on the Sign out link.
Comments: Circulation Services.