If an item you are looking for is checked out, the catalog record will indicate this and will show the due date. In most cases, you can Recall the item by clicking the Request link from the left margin.
Whoever has the item must return it to the library, provided they have had it for at least 3 weeks. Once it has been returned, you will be sent an email notice that it is available for pick up at the Services Desk.
To Recall an item:
Verify that the item is checked out. In the image below, "1/1" means the library owns 1 copy, and 1 copy is checked out.


Click on the call number to view the item record. You can now see when the item is due.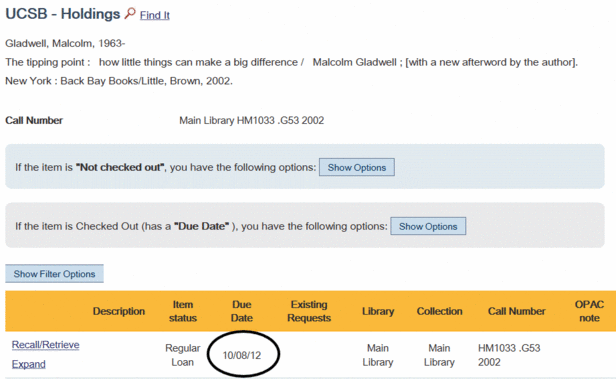 To the far left of the due date information is a Recall/Retrieve link.  Click on this link to begin the request process.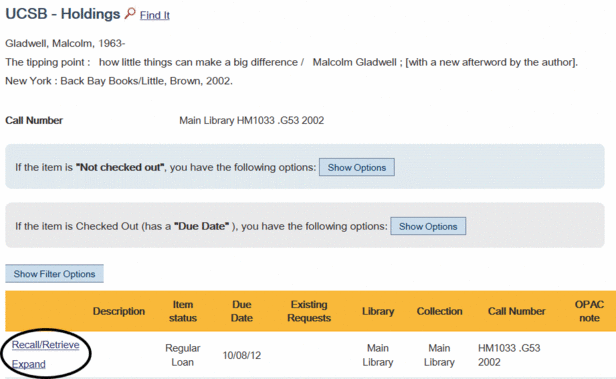 You will be asked to identify yourself.  Enter the 14-digit barcode number from your library card or Access Card in the first box.  In the second box, enter your password.  Your password will be this same 14-digit number unless you have changed your password through "My Account" in the library catalog. For more information, click here.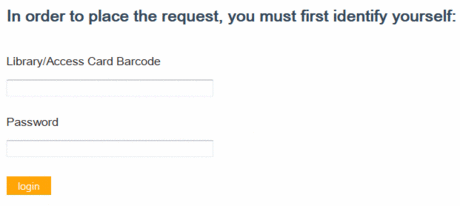 Once you have signed in, another window will open displaying the recall request form.  To submit the request, click on the Send button.  The system will then verify your eligibility to place this request (community borrowers may not place recalls), and check to see if there is another copy of the item in the library that you may not have seen.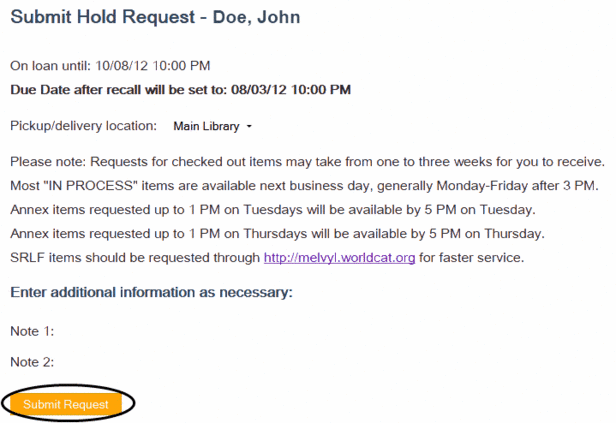 When  the request has been completed, a message window will display indicating "Your request has been registered."  If the request is unable to be placed, the message will display the reason.  You may talk with someone at the Services Desk for further assistance.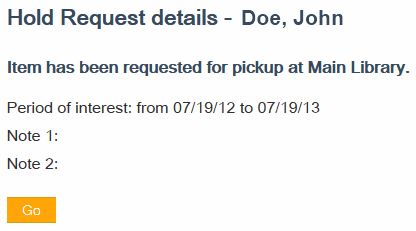 When you are finished with your session, do not forget to click on the Sign out link.
Comments: Circulation Services.