If you do not have an exact title or author in mind, you can do a "Subject" search to find materials on a particular subject.
Note: Finding books using the "Subject" options are greatly enhanced by an understanding of Library of Congress Subject Headings .
From the Library Catalog Page, select "Search", and then the "Advanced Browse Search"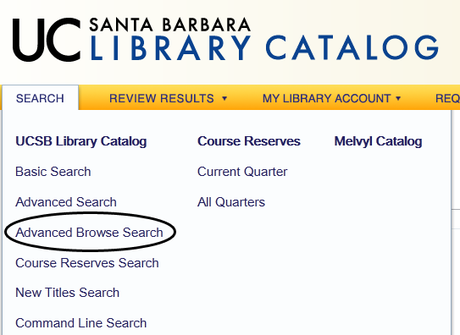 Use the "Select index to browse" feature and select "Subject begins with".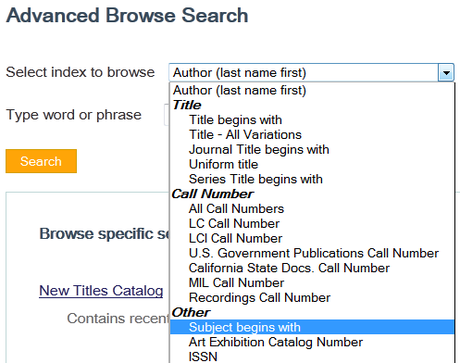 Assume you want to find books with the exact subject heading "motion pictures--africa." This will be typed into the box next to "Type word or phrase".


Different headings will appear. Select your desired subject.


Next, choose your desired title from the list. You can click on the number next to that title or title of the item to see its full record. Select the call number to check for circulation status and location. You can also see whether the library's copy has been checked out by looking at the numbers on the right. "1/1" means the library owns 1 copy and it is checked out. "1/0" means the library owns 1 copy and it is not checked out.



Browse the library catalog now.