Events & Exhibitions on 07/23/2018
ON-
GOING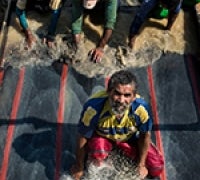 Fri, 02/09/2018 - 8:00am

to

Fri, 08/31/2018 - 5:00pm
Location:
Ocean Gallery
Exhibition
The UCSB Library presents an exhibition of photographs of gold mines in the Brazilian Amazon.  Curated by Jeffrey Hoelle, UCSB Associate Professor of Anthropology, and Jonathan Rissmeyer, UCSB Senior Artist.
The wildcat miners who work in the small-scale gold mining camps of the Brazilian...
ON-
GOING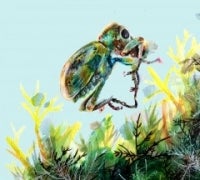 Tue, 07/03/2018 - 8:00am

to

Thu, 12/20/2018 - 5:00pm
Location:
Mountain Gallery
Exhibition
This exhibition features the winners of the annual Art of Science competition organized by UCSB's Schuller Lab and Center for Science and Engineering Partnerships at the California NanoSystems Institute. The UCSB Library is proud to showcase these eye...