About the Henry H. Tai East Asian Collection:
The Henry H. Tai East Asian Collection holds our collections in the Chinese, Japanese, and Korean languages.  It is located on the 5th floor of UCSB Library.  Created in 1967, the East Asian Collection supports the research and curriculum of the East Asian Language and Cultural Studies Program at UCSB.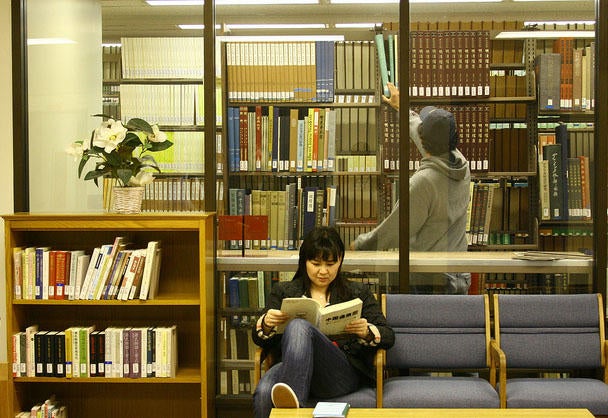 Collection Areas
Stacks:  The majority of the collection is stored in the East Asian Collection stacks (or bookshelves) located in the west end of the floor.  Oversized books are shelved at the beginning of the stacks.
Research Assistance
Seating Areas
Computing
There are 2 public computers in the lobby of the East Asian Collection.
Study Areas
Most of the study space in the East Asian Collection is located in the lobby and surrounding the stacks